On Sunday, August 13th, 2023, the Vice President of Taiwan, William Lai, landed in New York for a stopover on his way to Paraguay, one of thirteen states that recognizes Taiwan as a nation from the People's Republic of China, causing tensions between Taiwan and China to increase as well as China and the United States.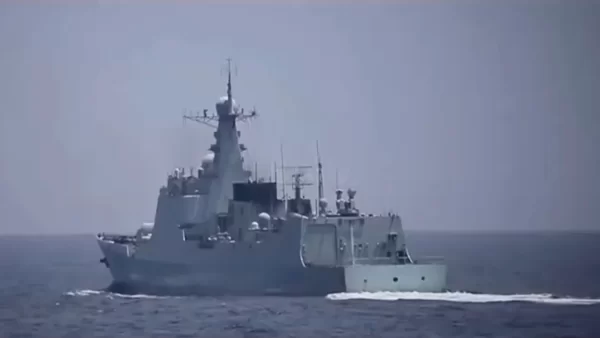 Taiwan released a photo after China announced drills near Taiwan.
Taiwan has had a long-standing strained relationship with China since the Chinese Revolution of 1949, which pushed the Nationalist Party, or Kuomintang, out of the country and to Taiwan. The Chinese Communist Party established itself and effectively took Taiwan as a territory. However, the Nationalists continued to stay in their own governed environment with their elections. Arguments from both China and Taiwan are opposing each other, with China stating that Taiwan has always been part of China throughout history, while Taiwan is saying that they've only been part of modern China. Taiwan has been fighting for independence since, but Taiwan's small army compared to China might stunt their fight for freedom since Taiwan has 1.8 million fewer active forces compared to China. However, this is where the United States comes into China and Taiwan's riff. The United States has had a tense relationship with the People's Republic of China since it developed as a communist nation, ensuring containment by slowing trade with China down. Their relations improved until recently when Xi Jinping became the Chinese Communist Party General Security in 2012 and adopted authoritative policies on national security issues, including over the territory of Taiwan. The U.S. continued severing its relationship with China after the Trump Administration imposed a 25% tariff in 2016. Already angered, the United States continues to add fuel to their fire as the Biden Administration announced a $345 million weapon package for Taiwan in July of 2023.
Relations between Taiwan and China have been strenuous for over 50 years, and recently, they've become increasingly tense. The trip by Lai to Paraguay and the U.S. is repeatedly denied by China, who has even stated that they're opposed to "Taiwan independence separatists." Lai is known as the frontrunner for next year's presidential election, which could increase the tensions between Taiwan and China because Lai tended to defy China. In an attempt to make Lai comply with China's demand, the Chinese military performed drills to threaten them into submission so that Lai wouldn't go on his trip to the U.S. and Paraguay.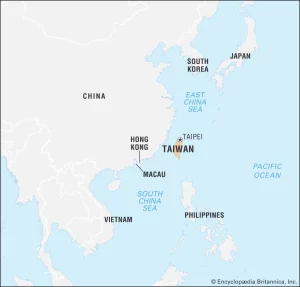 The United States and China continue to pull away from each other economically. The Biden Administration has recently begun manufacturing products domestically instead of importing from China. This could significantly impact the American market as domestically made products could go up in price compared to today's foreign-made prices. However, this has caused new domestic issues in the United States. Many businesses deem this unfair and are concerned about the government's international involvement in the free market and investments.
Nevertheless, states like Florida have begun to enact laws that would ban Chinese citizens from buying land, business buildings, or houses. Laws like these are being pushed further, banning other nations from purchasing land or investing in the U.S. economy. The tense relationship between China and Taiwan has made its way into the U.S. economy, and further aggravation from both sides can cause a massive shift in the economy worldwide.