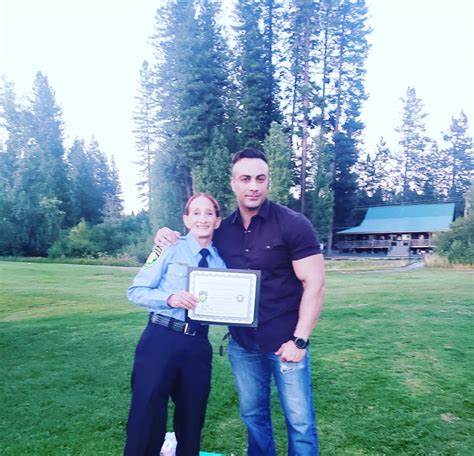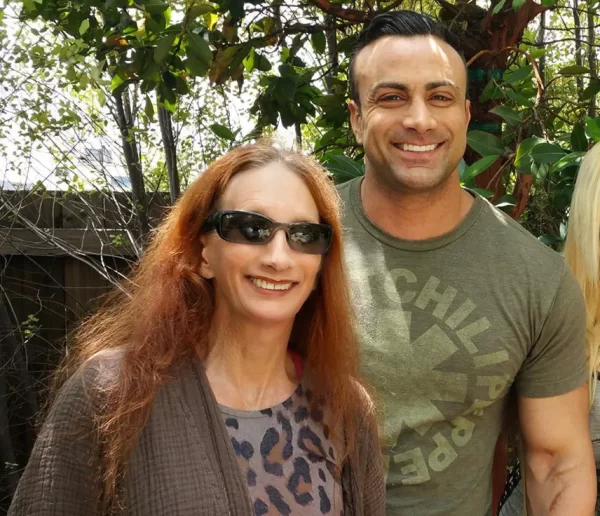 Marty York, best known for playing the role of "Yeah-Yeah" in the classic 1993 film "The Sandlot," is grieving the loss of his mother.
Deanna Esmaeel, a Del Norte County Sheriff Deputy, was found dead at her home in Crescent City, California, on the morning of October 12th, the department announced on Friday. Esmaeel's death is being investigated as a homicide, and the police issued an alert as they searched for the suspect, who they later identified as her boyfriend, Daniel James Walter. According to the police, Walter legally changed his name to Edward Patrick Davies in July of this year. The Del Norte County Sheriff's office announced Friday that the suspect is in custody. As of now, it is unknown if Walter has a lawyer. 
Before Esmaeel's death, she shared her concerns online, but not before she was murdered, speaking about the mental health of her boyfriend, whom Marty believes killed her. She wrote in a schizophrenia support group on Facebook earlier this month, asking, "Anyone else here has a spouse or significant other with schizophrenia…mine doesn't trust me and accuses me of cheating constantly." Esmaeel claimed that she had been on the receiving end of continuous name-calling and that he had been "becoming physical for no reason."
York confirmed his mother's passing in a statement via an Instagram post on Friday.
"This is the hardest post I'll ever have to write, but I found out from the sheriff department last night that my mother was murdered by a man she was seeing," wrote the actor alongside a photo of himself with Esmaeel as well as the wanted flier released by the Del Norte County Sheriff's department.  He continued, "The emotions I have are horrible right now between rage, vengeance, crying. There is a nationwide manhunt underway; please, if you've seen this man, contact the authorities immediately!"
York also posted the flyer on his Facebook, writing, "More information on this piece of s***! Please find him. I am going through such horrible emotions: anger, sadness, rage. I want vengeance! You killed my mom." In another Facebook post, York uploaded a photo of himself with his mother and wrote, "Mom, please come back," along with a series of crying emojis.
According to police, Walter was "located and detained by Brookings PD and is in custody in Curry County, Oregon." Officers had formerly stated that Walter was last seen near North Bank Road at 7:43 a.m. on Thursday and had left the area on foot. In another update, authorities indicated that they had located Walter's vehicle.
The 43-year-old actor has received a tremendous amount of messages and condolences from fans as well as former colleagues, including "Boy Meets World"  co-star Danielle Fishel.  "Marty, this is unreal. A true nightmare, " the actress wrote. "We love you, and I hope justice is served FAST."
"The Secret World of Alex Mack" co-star Natanya Ross commented, "I love you so much. We're going to get through this together.
The department posted on Facebook a statement by Sheriff Scott, which said, "We are all deeply heartbroken with the loss of Deputy Esmaeel. Our hearts and prayers go out to her family, friends, and co-workers."
Esmaeel's death remains an active homicide investigation.