Call of Duty: World War 2 and What We Know So Far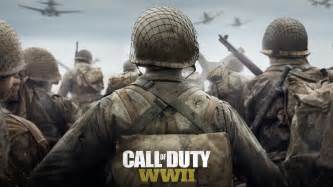 Hang on for a minute...we're trying to find some more stories you might like.
World War 2 is the fourteenth addition to the Call of Duty Universe. This first-person shooter video game was developed by Sledgehammer Games, produced by Activision, and is set to be released on November 3, 2017. Call of Duty fans who are tired of getting future-tech based games with similar storylines and a sorry excuse of a graphic "upgrade" are now asking for a game with a story set during a past war or in modern times. Replying to the fans complaints, Sledgehammer has come out with their next installment: "Call of Duty: World War 2".
As of this moment, not much is known about the campaign, other than its inclusion World War 2 in its theme. However, fans were recently given a Beta to the multiplayer, which hyped up the testers as it gave them a taste of iconic WW2 weapons and maps, as well as the boots on the ground trench-warfare the fans have been looking for.
This game is looked at as the one that will make or break the series. In recent years, Call of Duty fans across the globe have lost hope in the game ever redeeming itself. Although developers have received many unhappy reports from players in the past, they have always given fans the same exact gameplay and in some places. For example, a scene in "COD: Ghost" was recycled from the ending scene from the beloved "COD: Modern Warfare". However this new game, "World War 2", gives its devoted players hope that the franchise might try to return to their original design of on the ground, open map, and massive firefight gameplay fans have been longing for. So far we only have basic information about this game which is that it includes weapons, vehicles, and multiplayer maps. With the Alpha game confirmed to be released in 2 months, fans are, for the first time in years, genuinely excited for a new Call of Duty.