Schitt's Creek renewed for a 6th season!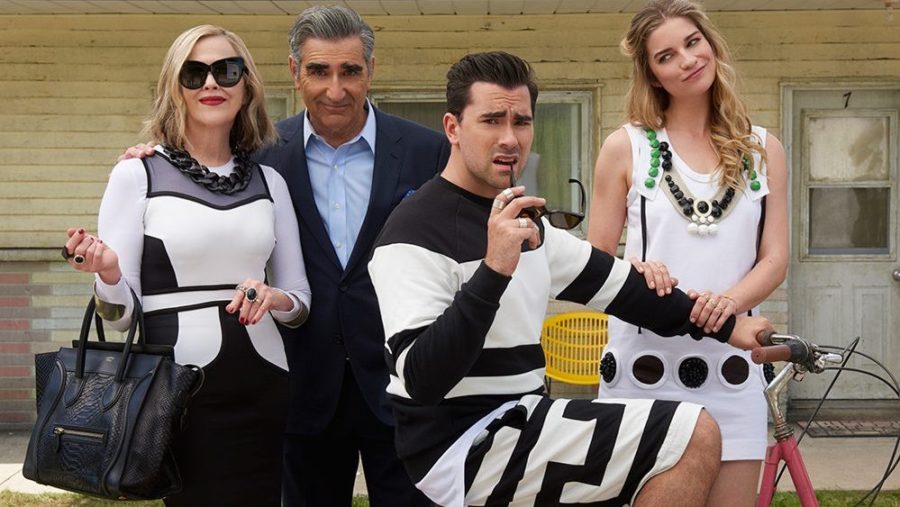 Schitt's Creek is a hit Canadian sitcom available on Netflix, though initially a Pop Original. The show tells the story of a wealthy family who loses all their money, fame, and fortune after their business manager is pronounced guilty of fraud. The Rose family, clueless of the life ahead of them, is forced to move into a town that the father, Johnny Rose (Eugene Levy, co-creator of the show) bought his son David (Daniel Levy, co-creator of the show) as a joke. Schitt's Creek, the town itself, is well… Schitt. It's very unkept, and by no means what the Roses are used to.
Thankfully, due to Johnny's ownership of the town, the family is provided a motel room, free of charge. The Rose family as a whole–parents Moira (Catherine O'Hara) and Johnny, and children Alexis (Annie Murphy) and David–must all learn to adapt to a life unaccompanied by the luxury of wealth. David, an art-driven and self-proclaimed black sheep of the herd, must gain an understanding of living outside his comfort zone. Self-centered daughter Alexis must pursue loving someone other than herself. Moira must find a life outside the spotlight. And Johnny works on rebuilding his family to be more close-knit. As mentioned in the show, as the children were growing up, their nursery was in a completely separate wing of the house, and their needs were tended to by the maids.
As the show received 3 Emmys and a score of 90% on Rotten Tomatoes, it should be no surprise that it was renewed for a 5th (already out as of October 10th) and 6th season coming out January 7, 2020. Though I was originally hesitant to view the show, I can proudly say it's now one of my favorites. Guaranteeing to always make me laugh or smile, it's very heartwarming and a 10/10 must-watch.