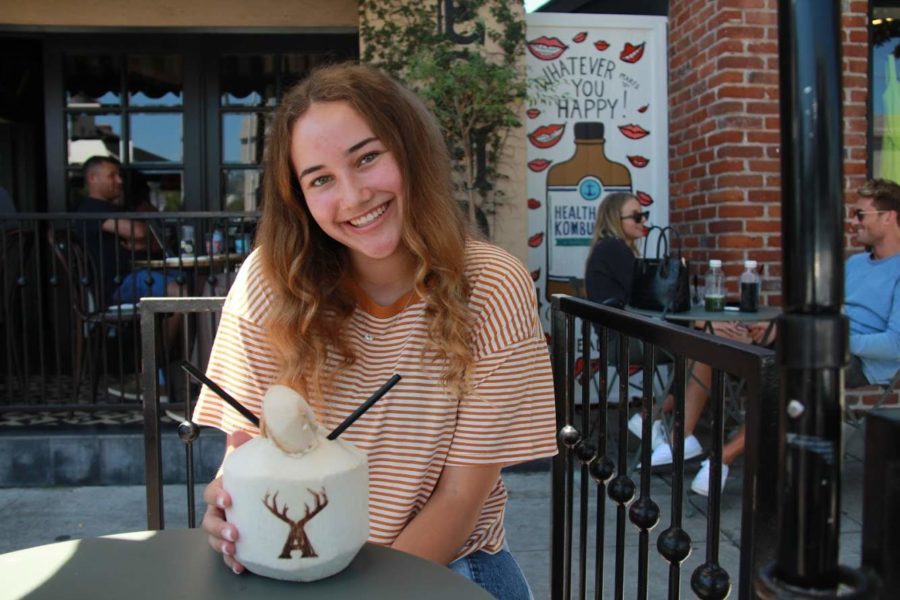 Alexis Witkowski (12) or Lexy as she prefers to be called, is the 2020-2021 Op/Ed editor. This is her second year as a part of the school newspaper. After she graduates, she plans to attend a 4-year university as a business major. Once Lexy earns her master's degree she will attend culinary school and own a bakery called "Sweet Dreams". Baking has been a constant in Lexy's life ever since she was a little girl. The slogan for her bakery would be "may all your sweet dreams come true"; owning a bakery has always been a dream of hers. Lexy also speaks Polish fluently; however, she claims she is more fluent in sarcasm than either English or Polish. 
Aside from baking, she enjoys the occasional, or if she's being completely honest, all too frequent Netflix binge. Her favorite shows include the following: Jane the Virgin, The Good Place, New Girl, Zumbo's Just Desserts, Schitt's Creek, and Young and Hungry. She enjoys writing and wouldn't mind combining her two interests (writing and baking) into one, and be a food critic one day.
In the future, Lexy hopes to include her Polish culture into her bakery. Growing up she learned to bake copious amounts of Polish pastries such as pączki, drożdżówki z serem, and jabłecznik just to name a few. She dreams of sharing her passion for baking with others and bask in the joy she gets from seeing people try her creations.
Alexis Witkowski, Op/Ed Editor
Dec 09, 2020

How the movie "La La Land" changed my outlook on life

(Story)

Nov 16, 2020

The Mask-less Hair Salon

(Story)

Oct 30, 2020
Oct 05, 2020

"The Social Dilemma": Review

(Story)

Sep 16, 2020

To-Do List for Santiago Seniors

(Story)

May 02, 2020

College Board needs to extend the time limit for the AP Exams

(Story)

Mar 30, 2020

15 Activities to do while Social-Distancing

(Story)

Mar 09, 2020

What You Didn't Know About Curious George

(Story)

Feb 27, 2020

Become an AVID Tutor Your Senior Year!

(Story)

Feb 19, 2020

Qantas Airline Review

(Story)

Dec 13, 2019

Netflix adds a new show "Merry Happy Whatever"

(Story)

Nov 18, 2019

Schitt's Creek renewed for a 6th season!

(Story)

Oct 10, 2019

An extra 20 minutes of lunch would be beneficial for students.

(Story)

Oct 10, 2019

The PSAT is now available @ Santiago

(Story)

Sep 09, 2019

Chick-Fil-A: Mac & Cheese Review

(Story)