Underrated Artists you NEED to listen to in 2021
If you're like me, you are always looking for new artists to listen to. In which case, today must be your lucky day! Here are 13 underrated artists you NEED to listen to in 2021 (in order from the artist with the least monthly listeners to the artist with the most).
1. Worry Club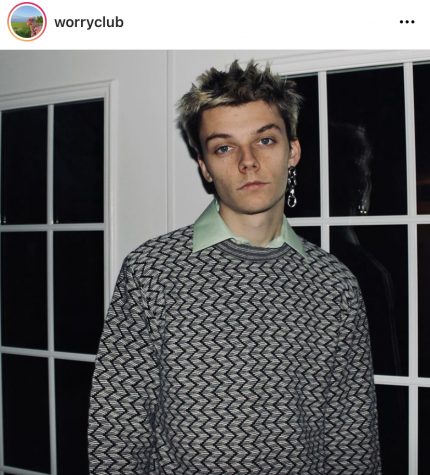 About: Chase Walsh is a Chicago-based musician who uses music to "get some of the negative thoughts out of my head." His dad who plays classic rock got Chase into music at a young age, and the rest is history. Chase is very active and always engages with his supporters. He even hosts an Instagram live for "Worry Club Wednesday" where fans can share music and even play Kahoot games!
My Favorite Songs: "Work Out", "Japanese", and "Money"
Similar Artists: Dreamer Boy, and Huron John
Monthly Listeners on Spotify: 44,483
2. Phoneboy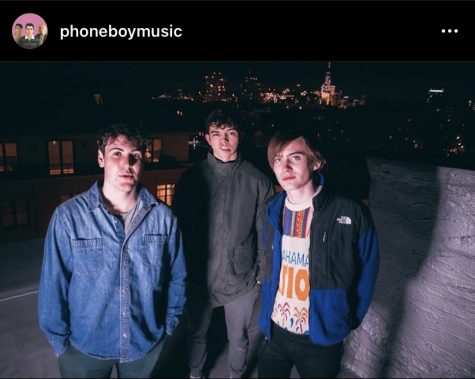 About: The band PhoneBoy consists of 3 best friends: Wyn Barnum, James Fusco, and Ricky Dana. Wyn and James have been friends for as long as they can remember and grew up together in San Francisco California. Wyn met Ricky I college, they lived in the same hall, and ironically enough Ricky "actually avoided Wyn, who was eager to play with him after realizing their similar tastes in music." However, all that changed when Ricky heard Wyn play guitar at a spring rush event. Their debut album is set to release on April 23rd!
My Favorite Songs: "1987" and "Fomo"
Similar Artists: Blue Rain Boots, and The Polar Boys
Monthly Listeners on Spotify: 75,614
3. Delaney Bailey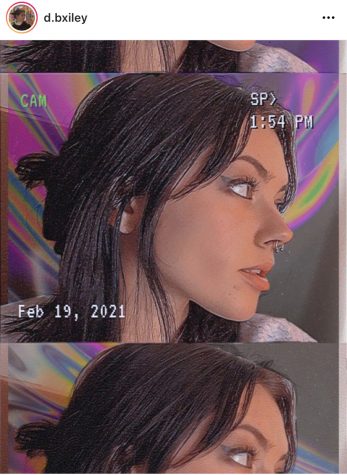 About: Delany Bailey is a 19-year-old art school student and a self-proclaimed Frank Ocean superfan. Supporter, @dannninotphantom describes her voice as the feeling of "running your hands through your lover's hair" and I couldn't agree more.
My Favorite Songs: "Coffee-stained smile", and "Losing and Loving"
Similar Artists: Avery Lynch, and Lizzy McAlpine
Monthly Listeners on Spotify: 117,291
4. Ryan Woods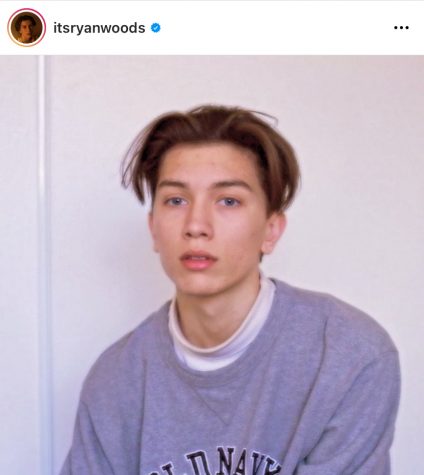 About: Ryan Woods (20) is a "pretty introverted, soft-spoken guy." Whenever he releases music he feels as if he is finally releasing his "emotions and feelings into the world". Some of his "earliest two influences are Bruno Mars and John Mayer" and he admits he has "always loved Queen" (also one of my favorite bands).
My Favorite Songs: "Pillow", "No Insurance For a Broken Heart", and "Bad Texter"
Similar Artists: Dreamer Boy, and Thomas Headon
Monthly Listeners on Spotify: 315,401
5. Thomas Headon
About: Thomas Headon (20) is a Melbourne-raised singer/songwriter. His top 3 artists include "The 1975, Tyler the Creator, and Rex Orange County and nowadays probably Easy Life." He shares a lot of teasers for new songs on the social media platform TikTok. One that I'm most excited to be released is his collab with Lizzy McAlpine with the song "Bored" which is being released on Friday, March 26th.
My Favorite Songs: "Focus", "Urbanangel1999", and "Clean Me Up"
Similar Artists: Ruel, BENEE, Rex Orange County, and Wallows
Monthly Listeners on Spotify: 400,357
6. Ella Jane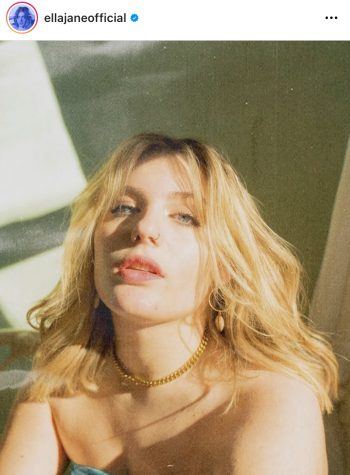 About: Ella Jane (19), is a self-described "nerd for words" and is currently balancing music and working toward getting her college degree. In high school, her AP Literature teacher assigned a creative project about a book they had read, and Ella's song "nothing else I could do" was born (inspired by "The Great Gatsby").
My Favorite Songs: "bored&blind", "nothing else I could do", and "AUGUST IS A FEVER"
Similar Artists: Clairo, and Lizzy McAlpine
Monthly Listeners on Spotify: 435,773
7. Eloise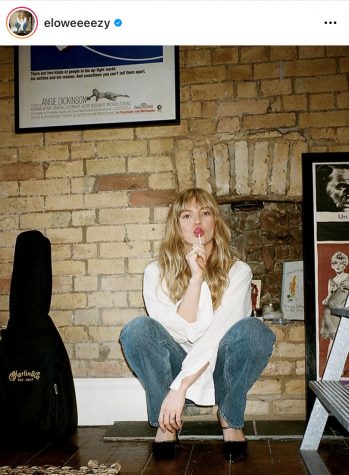 About: Eloise is an English R&B/Alterntive musician.  She reveals that it's crucial for her songs to "be as honest as possible". Eloise states that all of her songs are "based on my life [and] of the lives of close friends around me." Her song "Left Side" is about wrapping your head around the fact that "if you push through the heartache you will be okay." She admits that she's never regretted having her heartbroken because "it's the reason [she] now know[s] how to love better than [she] ever [has] before."
My Favorite Songs: "Subside", "Hungover", "Leftside", and "You, Dear"
Similar Artists: Maise Peters, Joy Crookes, and Dodie
Monthly Listeners on Spotify: 504,267
8. Avery Lynch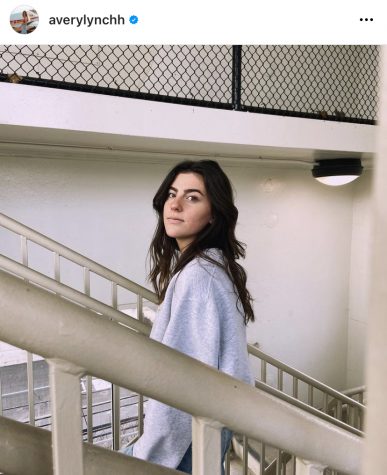 About: Avery Lynch is a 21-year-old student at Berklee College of Music, and is the latest TikTok sensation. Avery admits that "quarantine was kind of a blessing in disguise for [her] music" because she has written more music now, than ever before. On TikTok, she's known for turning a fan's comment into a song, and her favorite 'comment inspired' song is "Love Me Nicely". Avery hopes her music helps others feel understood.
My Favorite Songs: "To Love Someone Else", and "Out Of Love With You"
Similar Artists: ROSIE, Abigail Barlow, and Carobae
Monthly Listeners on Spotify: 514,652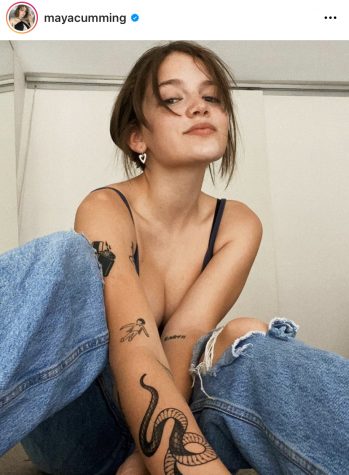 9. MAY-A
About: Maya Cummings is an artist based in Sydney, Australia. She admits in an interview with American Songwriter that she is "definitely more of a writer than a performer." and can't even remember when she started writing songs. Her artist name stems from a light-hearted joke with her manager since most people assume her name is pronounced as "my-ah". Her dream collaboration would have to be Sasha Sloan, Lorde, King Princess, or Clairo.
My Favorite Songs: "Apricots" and "Time I Love To Waste"
Similar Artists: Sycco, and George Alice
Monthly Listeners on Spotify: 615,821
10. Maude Latour
About: Maude Latour is a 19-year old Columbia University student and New-York city native. She "writes out of necessity, translating her emotions into words to get her through the day." Maude loves interacting with her fans on a daily basis on the social media platform Instagram and creates polls to mentally check in with them. She even encourages them to spill their secrets to her she likes to "think people really want someone to tell their secrets to. And I think it's a great little activity to actually feel some clarity, some relief from it." She finds inspiration everywhere, even in her physics class.
My Favorite Songs: "One More Weekend", "Furniture", and "Walk Backwards"
Similar Artists: Lorde, and Ella Jane
Monthly Listeners on Spotify: 805,361
11. Ryan Caraveo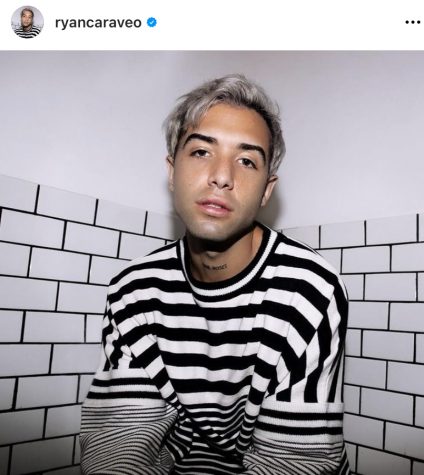 About: Ryan Caraveo is a Los-Angeles based artist whose interest in music was sparked by his rap battles with his brother when they were children. His biggest inspirations are "Eminem for the words. Kid Cudi for the melodies. Linkin Park for the angst." He jokes that he learned to rap from insulting his little brother. His most recent album "Butterfly Boy" was inspired by mind-control, and his creative process included "writing more songs than I know what to do with." 
My Favorite Songs: "Sick", "My Head Gets Loud", and "Richochet"
Similar Artists: Abstract, Bryce Vine, G-Eazy
Monthly Listeners on Spotify: 1,049,176
12. Lizzy McAlpine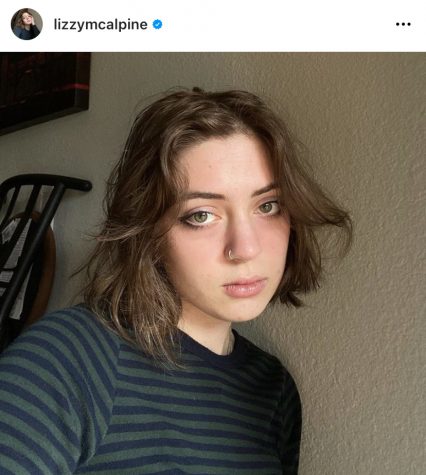 About: Lizzy McAlpine is a 21-year-old singer/songwriter from Pennsylvania. Her grandparents' piano was one of her first introductions to music. She started writing in 6th grade (was heavily inspired by Tori Kelly), and in High School was a part of a rock band. She loves theatre and is a self-proclaimed "theatre kid" (as stated in an interview with Talking Lion). She's acted in "Hairspray" as Penny, and one of her favorite musicals is "Dog Fight".
My Favorite Songs: "Same Boat", "Nothing/ Sad N Stuff", and "Pancakes for Dinner"
Similar Artists: JP Saxe, Gracie Abrams, Dodie
Monthly Listeners: 1,160,640
13. Rich Brian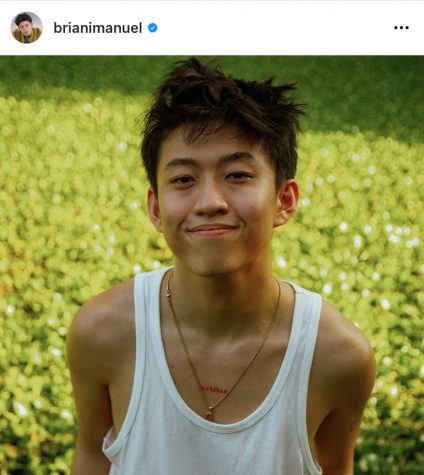 About: Rich Brian, aka Brian Imanuel, is an Indonesian rapper, songwriter, and producer. His biggest inspirations include Young Thug, Tyler, The Creator, Yung Lean, and Childish Gambino. He taught himself English through Youtube and started his own channel at age 11. In 2018, he made history "as the first Indonesian-Chinese rapper to hit #1 on the iTunes hip hop chart". He is currently a part of the 88Rising label with artists like NIKI, Joji, AUGUST '08, etc. Brian has certainly come a long way since his days playing in a Christian family band.
My Favorite Songs: "History", "Bali", "Drive Safe",  and "100 Degrees"
Similar Artists: Higher Brothers, BROCKHAMPTON, and Aminé
Monthly Listeners on Spotify: 4,499,680
Feel free to comment on your favorite songs or artist, I'd love to hear them! 🙂