The Mask-less Hair Salon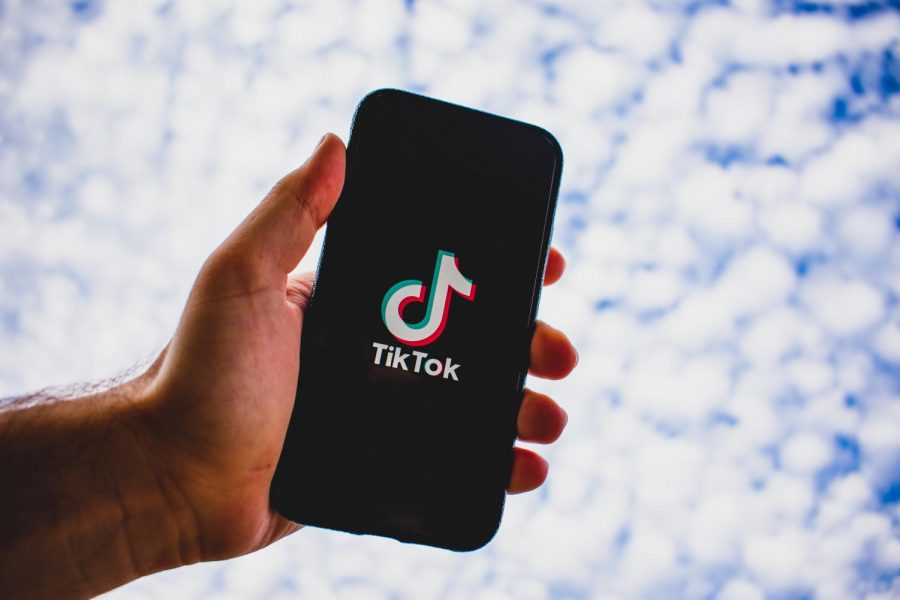 By now, it is common knowledge that masks are mandated in public places. The Habit Beauty Salon in Gilbert, Arizona is no exception. So why exactly are the clients and hairdressers seen not wearing their masks?
Hair by Chrissy's popularity on TikTok is largely due to cutting and styling influencer's hair. Including but not limited to Kenzie Ziegler, Dixie D'Amelio, Nessa Barrett, Olivia Ponton, Cynthia Parker, and Madison Lewis. In the vast majority of her videos (except for two or three) none of her staff or clients are seen wearing masks. Some people are defending Chrissy because they believe her clients only take off their masks for a quick before and after TikTok video. However, if you take look at the background of the before and after videos, you see a surplus of people in the salon at one time with no one wearing a mask. From what I have seen only Ariana Bierman, Austin Anderson, and Hayley LeBlanc (who also happens to be the youngest) are wearing their masks. Before Chrissy turned off all comments on her TikToks, she was liking comments about their lack of masks. Including ones that said "survival rate is 99.9% they'll be fine", "Celebs can't get Rona silly", and "they (masks) don't work so what's the point". I found this a little disturbing; if you are going to be a business owner, the bare minimum that is expected of you is to obey CDC guidelines. It's no surprise that USA Today and multiple studies are calling Arizona "the most resistant state in the country when it comes to wearing masks". However, on gilbertaz.gov it's proven that at a hair salon face coverings are required, and hairstylists must "establish and implement protocols and best practices for businesses to address COVID-19 including using face coverings for employees and customers".
Masks aside, after checking her salon reviews on Google there seems to be a consistent theme of people calling them out for racism. Many reviews mentioned that the salon has received tons of reviews and comments about the unwelcoming environment if you aren't white, and when they are called out they delete and block posts to try and "save" their image. Hence why Chrissy now has all of her comments turned off on TikTok. A review by Lauren Schade states that an employee by the name of Emma "made a very inappropriate joke comparing her black dog to people of color". And it does not stop there, Devyn Redmond expresses that "this salon does not serve women of color! And when asked on multiple occasions to bring diversity to their salon they blocked people who asked". I decided to take a look myself, and scrolled all the way to the bottom of her TikTok page and found little to no clients who are people of color.
While Chrissy has not publicly addressed any comments regarding racism or the lack of masks present at the salon she has retaliated about people calling her Hair by Crispy, saying she "fries" client's hair. She made a video captioned "ASMR// SO CHRISPY" where she shows the Urban Dictionary for Chrispy which is "awesome, fresh, cool". She really seems to be missing the point. Yes, there are many comments about her frying client's hair, and doing a really bad job applying hair extensions, but as a business owner she should be focusing on the bigger allegations. Such as racism and their invisible masks. Chrissy and her influencer clients need to be held accountable for their actions; turning off comments do not make the issues go away.
About the Writer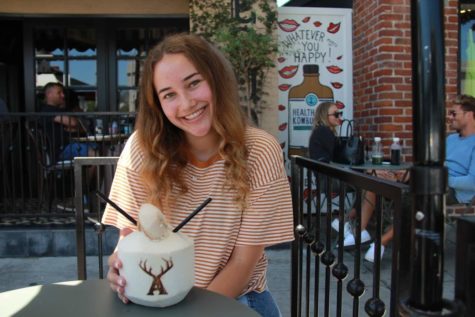 Alexis Witkowski, Op/Ed Editor
Alexis Witkowski (12) or Lexy as she prefers to be called, is the 2020-2021 Op/Ed editor. This is her second year as a part of the school newspaper. After...