In Loving Memory of Daniel Hawkins
On January 19, 2020, there was a tragic incident that led to the death of three teenagers in our Corona-Norco community. Daniel Hawkins, one of the victims, attended Santiago High School. Daniel was a 16-year-old sophomore who was #89 on our football team.
There was a vigil set up for the three boys at the tree that their car crashed into. Hundreds of people visited the vigil to pay respects and decorated it with lights, pictures, candles, balloons, and signs. A service was held for the boys on Tuesday, January 28th, at Crossroads Church. There, a friend of the family spoke and read what the family had written about Daniel. His mother, Janet, commented, "She loved to watch, HER son or, HER Daniel play football. She went to all his games and she didn't miss one." His father, Crai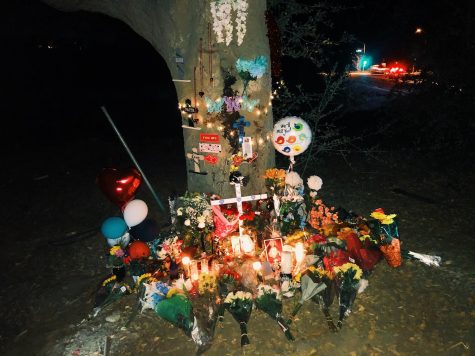 g, said, "I savor all my conversations with Daniel…and loved watching Daniel perform Martial Arts." He continued, "Daniel loved to laugh, and he loved to make others laugh." Daniel's sister shared, "The boy was always sleeping." She also remembers how hard he worked in football, having always gave it his all.
It is very clear that Daniel had a big impact on many students and that he is very missed. At school, hundreds of our students gathered together at the flagpole before school to pray, and scriptures were read for comfort. Students left flowers and pictures at the flagpole in memory. There was a moment of silence to honor him and the two other boys that were lost too soon. The family shared, "We longingly look forward to seeing Daniel again in heaven." Rest in peace, #89.
About the Writer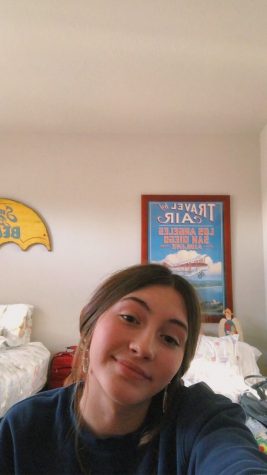 Peyton Waddell, Shark Story and Polls Editor
Peyton Waddell (11) is a current Junior at Santiago High School working hard as a AP and honors student athlete.Although she's now a junior she's still...