The Undefeated Teams in the NFL As of Week 6
In the NFL, as of week 6, there were 3 teams that were still undefeated. The Pittsburgh Steelers, Seattle Seahawks, and the Tennessee Titans. Each team had very close games every week and some of their wins surprised a lot of people.
Let's look at the Pittsburg Steelers. This team is coached by Mike Tomlin and hasn't gone to the Super Bowl since 2010 when they faced the Green Bay Packers, but as of this year, they are doing pretty good. In week 1, they played the New York Giants and won 26-16. On to week 2, they played The Denver Broncos and won 26-21. Then, they moved over to Texas, where they played the Houston Texans and won 28-21. In week 4, they had a BYE week. In week 5, they won against the Philadelphia Eagles, 38-29. Finally, in week 6, they beat the Cleveland Browns 38-7.
Moving on to the Seattle Seahawks, coached by Pete Caroll and their last Superbowl appearance was in 2015 when they lost to the New England Patriots. This year, they are shocking people with how far they've gone undefeated. In week 1, they won against the Atlanta Falcons, 38-25. Then, in week 2, they played the Patriots and won 30-35. In week 3, they played the Dallas Cowboys and won 38-31. Next, they beat the Dolphins 31-23. In week 5, they had a close and stressful game against the Minnesota Vikings but ended up winning 27-26. Finally, they had a BYE week in week 6.
The last undefeated team that remains is the Tennessee Titans and this has shocked many because of their bad reputation for losing most games in the past. However, they are doing really good this year. They are coached by Mike Vrabel and they last appeared in the Superbowl in 2000 against the Los Angeles Rams (St. Louis at the time.) That is actually their only Superbowl appearance and they lost 23-16. In week 1, they beat the Broncos 16-14. Then, they won against the Jacksonville Jaguars, 33-30. In week 3, they had a close game against the Vikings, but won 31-30. They had a BYE week 4 and in week 5, they beat the Buffalo Bills 42-16, knocking them out of being undefeated. Finally, in week 6, they beat the Texans 42-36.
These teams are all teams no one expected to remain undefeated for this long, but they're shocking everyone! We will see who remains thought, because, during week 7, the Titans and Steelers play against each other, so only one will stay undefeated. Many people believed the Steelers would win, so we'll find out! My personal favorite team is the Seattle Seahawks, and they have been since I was a little girl. Anyways, we still have 10 weeks until playoffs start, so we have a long way to go and anything can happen!
About the Writer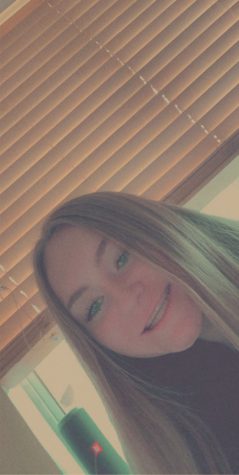 Ava DeMello, Staff Writer
Ava DeMello (9), a current freshman at Santiago High School, spends most of her time on a softball field or out shopping. Even though she is only a freshman,...