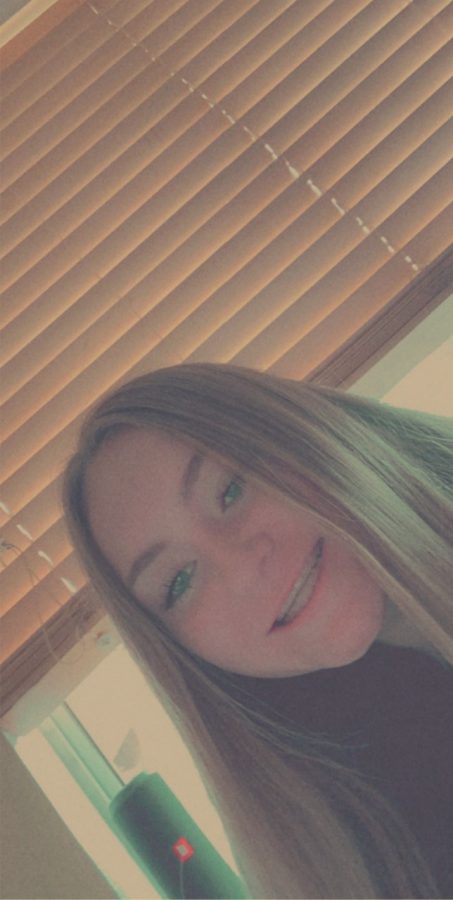 Ava DeMello (9), a current freshman at Santiago High School, spends most of her time on a softball field or out shopping. Even though she is only a freshman, Ava dreams of attending Stanford University. She would love to either major in english to continue her love of writing or major in political science. She also wants to attend their law school afterwards and become a lawyer for the FBI. That was her grandma's profession and she loved when her grandma would tell her stories. Ava has dreamed about it since she was younger. 
When she's not out playing softball, you'll find her playing with her dog, Kona, or going to the beach. After college, Ava also hopes she could play for the U.S.A Olympic Softball team. She enjoys playing third base the most. However, she can play wherever needed. 
She hopes to improve her writing skills throughout journalism and take this class all four years because she believes it will help a lot.
Ava DeMello, Staff Writer
Dec 16, 2020

The Ravens Possible New Player?

(Story)

Dec 16, 2020

Riverside Has a Message for California Governor

(Story)

Nov 30, 2020

Why Are There So Many 49ers Injuries?!

(Story)

Nov 04, 2020

The Undefeated Teams in the NFL As of Week 6

(Story)

Oct 16, 2020

New Netflix Horror Movie: 1BR Review (SPOILER ALERT!)

(Story)

Sep 16, 2020

Has Your Zoom Been Bombed?

(Story)