Where's My Baseball?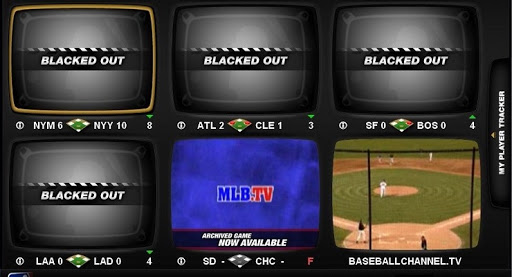 Since baseball has started up again, baseball fans are furious that they can't even find their favorite games on TV! There is a streaming service called Sinclair Broadcasting, which streams 14 MLB teams, 17 NBA teams, and 13 NHL teams. However, Sinclair has been removed from streaming services because they failed to sign a contract agreement with those streaming services. This contract is a contract any streaming service has to sign every year in order to play specific channels. Which for Sinclair, it was sports. 
The NBA and NHL have already been affected by this, and now the MLB is as well. To make matters worse, Sling Tv, a popular streaming service that many people have subscriptions to, will no longer carry sports channels. Even though certain cable channels still carry the games, they do not have all of them and people have said the ones they carry are "bad games." the games you are able to watch are ones in the certain area you fall under.  Unless you have AT&T, you cannot find any Sinclair streamed games. AT&T is the only carrier that has not discontinued Sinclair. AT&T says they do not institute "blackouts" that have been set. They are also saying, "Blackout restrictions are designed to protect the television rights holders in the competing teams' respective home markets."
Sports blackouts are controlled by the leagues and which networks have paid for the games they can stream. There are even other types of blackouts. There are location-based blackouts, streaming blackouts, device, and commercial blackouts. Location-based blackouts are where certain channels are not permitted in specific areas or do not reach the area. Streaming blackouts are simply where the program is not available, which is what this sports blackout is. A device blackout has to do with what kind of device you watch things and if it is provided on them. A commercial blackout is just when you get 2-3 minute commercials while watching tv. 
Anyways, even major league baseball players are getting involved and have said things about how their fans can't even watch them play. Tyler Zuber, the Royals pitcher, is furious. He has retweeted fans' tweets of their comments about the situation. One fan says, "Love the blackout restrictions @mlb cant even watch the Royals play." Another tweet goes on to say, "You pay for MLB.tv to watch your favorite team play, now it's blacked out." All over any social media, there are people who can't even believe they are missing their favorite games of the year. There is a news article from St. Louis titled, It would be nice if baseball showed it cared for their fans who can't currently watch games. He goes on to say that MLB doesn't really care about who can and can't watch it. It is also mentioned that they do it for money, and if the contract wasn't enough money for them, they would black it out. I don't blame them. You can compare it to buying a t-shirt, then not being allowed to wear it, meaning it was all a waste to buy it in the first place.