Superbowl LV- A Game No One Will Forget
This is the biggest game of the year, the Superbowl. This game is anticipated all season. Superbowl LV is the Tampa Bay Buccaneers and the Kansas City Chiefs, the two teams with the best quarterbacks in the NFL right now. Statistically, Patrick Mahomes (Chiefs) and Tom Brady (Buccaneers), are the two best quarterbacks. They both have the record of 50 or more thrown touchdowns in one season, as well as only one more quarterback. 
As for the game, there has been a lot of bias and controversy on how many penalties the referees have called against the Chiefs, giving the Buccaneers a huge advantage in so many plays. As of only halftime, there were 9 penalties for 95 yards called on the Chiefs, and only 1 for 5 yards called for the Buccaneers. There have been countless plays the Buccaneers did just as many things wrong, but somehow only the Chiefs have been called for things they didn't necessarily do. 
Football analyst, "Boomer" Esiason, says, "The referees are way too involved here. They're throwing too many flags that are leading to points for Tampa Bay." Other football analyst, Nate Burleson adds to that, "I agree when it comes to these flags. It's heavily unbalanced…You've got to let these guys play a little bit." And I completely agree. On any social media, there are dozens of posts talking about the referees and their calls, and people are referencing Boomer's comment about it. On twitter, sports anchor, Scott Bemis, tweets what Boomer Esiason said and added, "Couldn't agree more." 
Call after call has been biased, and it could be because of the location of the game. It is being played at the Buccaneers home stadium, which is normally not allowed. However, this stadium was set a long time ago, not knowing the Buccaneers would go this far. 
The Chiefs' offensive line are definitely not helping Patrick Mahomes with this game. Most of the calls are being called because they are holding on to players on the defense. They need to fix how they are playing so the penalties will come to a stop, even though they have been called unfairly as I previously stated. Besides all of the advantages, the Buccaneers are playing a good game, very little mistakes. With one of the best defenses in the NFL, the Buccaneers are showing it in this game. 
This game will definitely be talked about for awhile and have very controversial discussions. It will be a Superbowl everyone remembers. 
About the Writer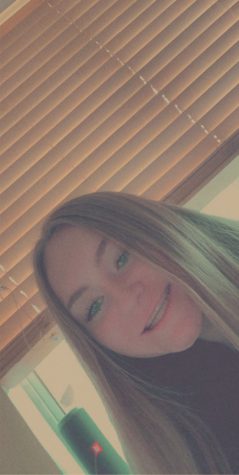 Ava DeMello, Staff Writer
Ava DeMello (9), a current freshman at Santiago High School, spends most of her time on a softball field or out shopping. Even though she is only a freshman,...