COVID-19 In Las Vegas
If you have visited Las Vegas before, you would know how chaotic and busy it is there. Given COVID restrictions and protocols, you would assume the atmosphere would be calmer and not the typical vegas experience; however, that would be far from the truth. I have visited Vegas twice since COVID and it was just as crazy and busy as it always has been. I went to several different hotels and though Las Vegas is known for the lobbies having very packed casinos, I was surprised to find that they were all full even during the pandemic. There is supposed to be a capacity limit, but it appeared as if no one was making sure of it. People were intoxicated and even rude, no one was being considerate and following the protocol of wearing a mask at all times. 
Las Vegas didn't have anything shut down and they didn't really limit anything. You are able to eat and visit anywhere as if COVID never even existed there! I was able to eat at all of my favorite food places, but if I wanted to in California, I would not be able to. Being in Las Vegas felt like life was normal again. After COVID, life will most likely never be the same, and it will be remembered for a long time. 
If you are looking for a "normal" life again, I would recommend Vegas; however, it did not feel safe nor clean. I visited Circus Circus, an extremely famous indoor casino, arcade, and mini amusement park with rides and games, and it was very dirty in my opinion. There was no walking room and you were squished in with crowds of people. No one was wearing their mask as they were supposed to therefore I would not recommend going to Circus Circus. 
As I mentioned previously, if you are looking for a normal life again, go to Las Vegas. January saw 1,294,800 visitors, up from 1,247,200 in December, according to the Las Vegas Convention and Visitors Authority (LVCVA), though that's still a 63.5 percent decrease from the same period last year. That is the only plus to Vegas being the way it is. However, only go if you feel safe or if you are vaccinated. Being in our old environment where we didn't have to worry about a world threatened disease, is where everyone would love to be. We all miss our lives when we could go out and do anything we wanted to. We never had to wonder if our favorite places would be closed because of the disease. I have always enjoyed being in Las Vegas, but to an extent, and with COVID, I do not feel safe enough to return until it is over. 
While visiting Vegas, I have done zip-lining, which was surprisingly sanitary and clean. They wiped down vests and seats after each person. I was also able to see the Jabbawockeez show which was very organized. They had very limited seating, and everyone was very spaced out. That was my favorite thing. I also went indoor skydiving. This was surprisingly sanitary as well. They cleaned each clothing item and you weren't close to anyone. 
Overall, Las Vegas is a fun place and is definitely worth visiting, but take it from my experience, go after COVID! 
About the Writer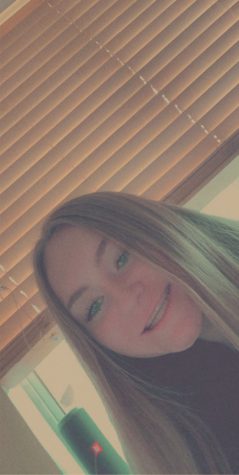 Ava DeMello, Staff Writer
Ava DeMello (9), a current freshman at Santiago High School, spends most of her time on a softball field or out shopping. Even though she is only a freshman,...