The Boysenberry Festival at Knott's Berry Farm (With COVID)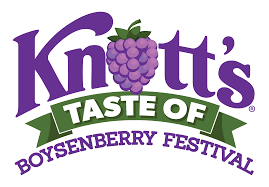 This last week I attended the Knott's Berry Farm Boysenberry Festival. The festival was definitely different than other years, but it was still amazing! Knott's is known for their boysenberry treats, and therefore created a food festival dedicated to it. This way they could open their park as soon as possible (rides are still unable to be open due to social distancing).
I really enjoyed the festival. For a decently priced ticket, you can try five different food items from the different places they have throughout the park. Five doesn't sound like a lot, but I was so full I didn't even use all five. In my opinion, some foods were better than others. Everything offered had a boysenberry twist. Foods I tried were macaroni and cheese with a barbecue "boysenberry" sauce, a boysenberry icee, a boysenberry funnel cake (my favorite), and cheese fries with boysenberry grilled onions. Some of the other unique things I saw but wasn't able to try were boysenberry tater tots, many juices and drinks, and their notorious boysenberry alcohol drinks. Overall, I loved getting to walk around the park and try new things. 
There were times where I got bored and tired of just walking around the park. The only available activities were some carnival games, which were definitely priced higher than normal, and trying more food. As I mentioned previously, I enjoyed my time there, but being at Knott's Berry Farm isn't the same when you can't enjoy the thrill of their amazing rides! They have so many fun rides and some are known as the most thrilling in the world! For example, Hangtime, is known for its great drop that is almost perfectly vertical down and the many loops and turns that follow.
In my opinion, they could have put more effort into preparing the staff. From what I was able to experience, many were not in the best mood, especially considering they work at an amusement park. Normally, when I go to festivals, the staff is very kind and welcoming. At this one, however, the majority were rude and seemed annoyed with any questions you asked. Although, they were very good with keeping the park clean, making sure people socially distanced, and checking that everyone kept their mask on. 
People on Twitter wrote, "Had such a great time at @knottsberryfarm at the Boysenberry Festival! So much great tasting food!" and "This year's festival will feature over 75 new and returning boysenberry-inspired creations crafted by the Knott's culinary team.", etc. I have only heard good things about it and my experience was similar. 
Overall, I would give the festival a 9/10 and I already have recommended it to many friends and my family. I would love to go back in the next years, hopefully when COVID is over, and try the new foods they create! If you ever want to attend a food festival, this one is at the top of my list! 
About the Writer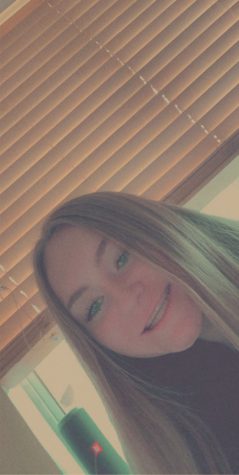 Ava DeMello, Staff Writer
Ava DeMello (9), a current freshman at Santiago High School, spends most of her time on a softball field or out shopping. Even though she is only a freshman,...