The Deadly Halloween Stampede in South Korea
From a lively Halloween celebration to a deadly night in Seoul. At least 150 were killed, and 80 were injured on the night of October 29, 2022. More than 100,000 people celebrated Halloween in the neighborhood of Itaewon, but this joyous crowd quickly became a violent stampede resulting in the deaths of mainly young adults. This tragedy was seen as one of the most recent deadliest peacetime accidents in South Korea.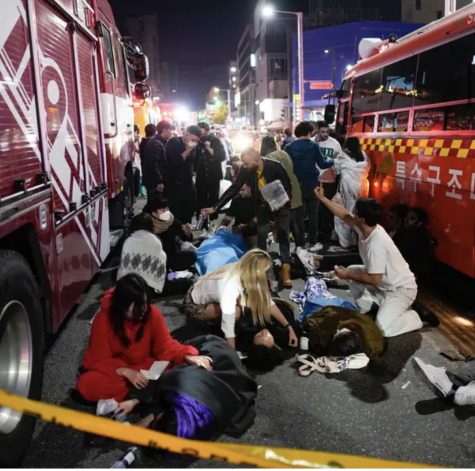 As people gathered to celebrate Halloween festivities on this popular party street, the crowd began to overfill the narrow alleys. This particular Halloween party was described as different from the rest.
Nuhyil Ahammed, 32, was in the crowd. The IT worker from India lives nearby and had been to Halloween parties in Itaewon before, but says things were very different this year.
"It was crazy," he told the BBC. "From 5 pm there were too many people on the streets. So I was thinking, what's it going to be like from seven or eight?"
As the crowd began to foresee danger, 11 phone calls were made to the police, but officers were only mobilized for 4 of them, the crowd greatly outnumbered these officers and the police did not properly respond to these calls the hour before the surge.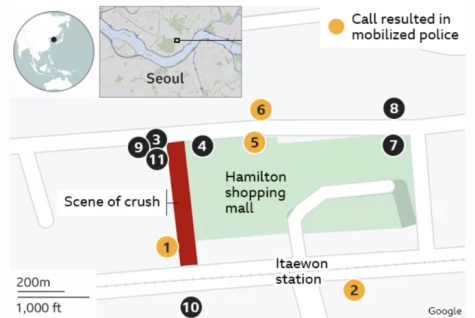 These are the emergency calls made before the Itaewon crush.
In the last call at 22:11 – one of the briefest made – the caller said: "It feels like people can get crushed here."
Soon, the night became a deadly one. The crowd spilled over alleys and it was nearly impossible to escape, calls were made to the police to report violence inside the stampede.
People began pushing from behind, it was like a wave – there was nothing you could do," Mr Ahammed said, who found himself caught up in a huge crowd.
"People were suffocating, screaming, getting squeezed, falling… there were just too many people"
Soon ambulances and 100 national disaster medical assistance teams were dispatched. Even then, there were too many people that those in the crowd performed CPR on the injured as well.
Victoria Kim
"A nurse who treated victims at the scene in the immediate aftermath told MBC, a local broadcaster, that about 50 people laid out on the ground showed symptoms of cyanosis, or blue skin, or were bleeding from the nose or mouth. Some appeared to be bleeding from a fractured skull or had vomited, she said, adding most were without a pulse by the time she was on the scene around 11 p.m."
Who knew what this crowd would turn into?
With Itaewon being a popular gathering area with bright lights and fun festivities, this Halloween celebration was an attraction to teenagers and young adults just looking for a good time, but instead, they stumbled into unimaginable horror. This was truly an unforgettable night that many will be haunted by for the rest of their lives.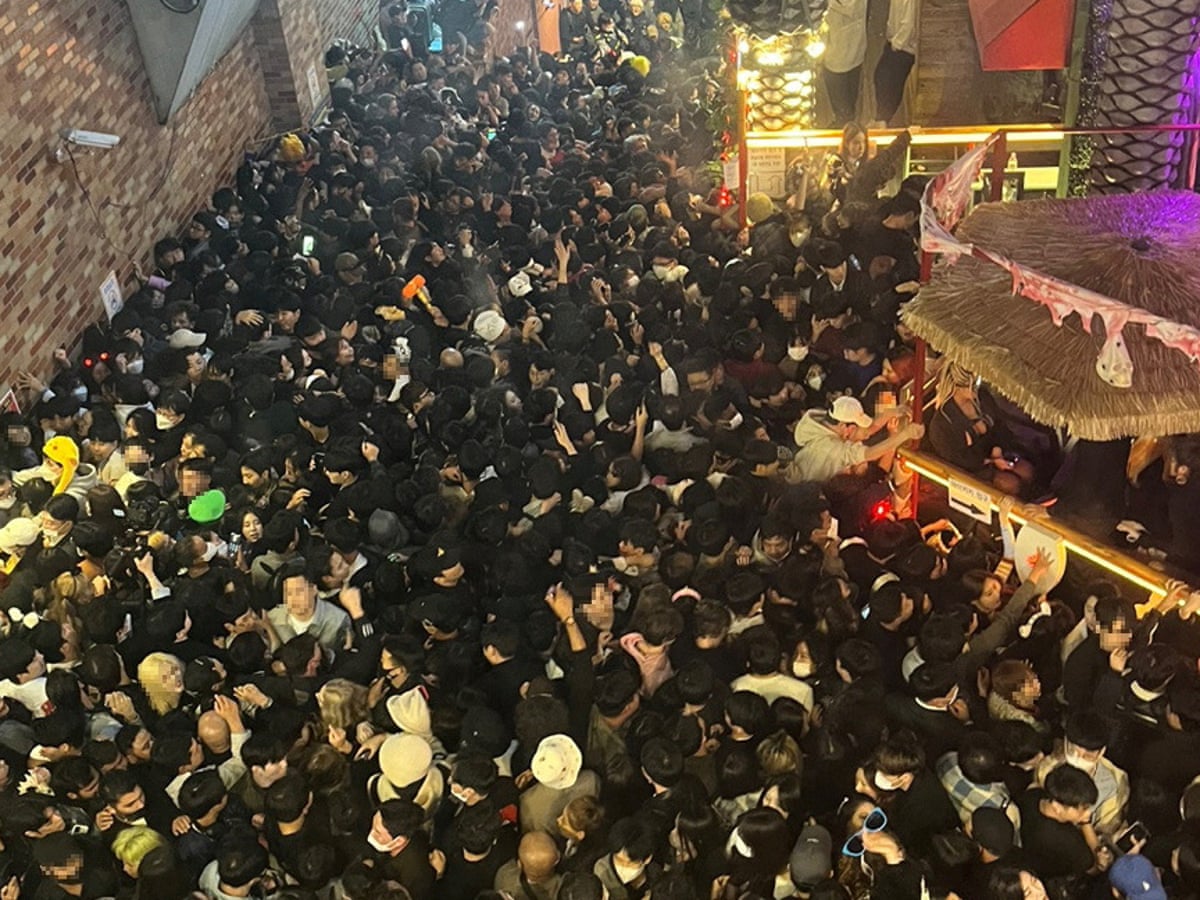 Following this deadly night, President Yoon Suk Yeol spoke of his condolences to the victims and their families. He said it was his national priority to deal with the repercussions and arrange a day of national mourning for those who lost loved ones. "In the center of Seoul, a tragedy and disaster occurred that should not have happened," he said in a Sunday morning address to the public.
The devastations of this night and the people who lost their lives will forever be remembered. A day of celebration quickly turned into a night of mourning on this tragic day in Seoul.