Rick and Morty Creator Charged with Domestic Violence
Justin Roiland, the creator of the hit, award-winning, animated television show Rick and Morty – is currently facing domestic violence charges, along with being exposed for conversing with minors. 
The popular series was released in 2013 and has captured viewers' attention for years. Through witty and raunchy comedy, the story of a time-traveling duo unfolds a careless scientist named Rick, and his awkward teenage grandson named Morty. There are currently 6 seasons of the show, but the possibility of any more being released is unknown due to the status of the creator's recent activities. Not only is Roiland, a co-creator of the series, but he is the voice actor of both of the main characters.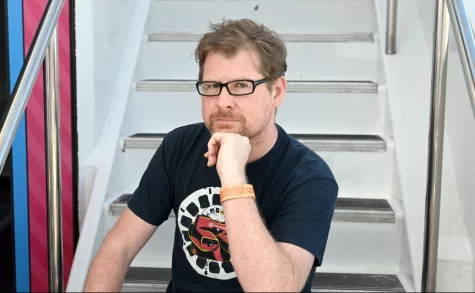 Justin Roiland is currently awaiting trial for domestic violence charges on a felony level and false imprisonment. His ex-girlfriend, who has remained unnamed, was living with him at the time. The incident was said to have occurred from January 2020- to May 2020. Media outlets were unaware of these charges until the pre-trial case that was picked up by NBC on Thursday, January 13, 2023. He pleads not guilty to the charges against him, with his attorney stating, "It is hard to overstate how inaccurate the recent media coverage of this situation has been. To be clear, not only is Justin innocent but we also have every expectation that this matter is on course to be dismissed once the District Attorney's office has completed its methodical review of the evidence. We look forward to clearing Justin's name and helping him move forward as swiftly as possible."
Not only has legal news been released, but messages between Justin and his fans have come to light. He has been accused of being predatory towards minors countless times and one ex-fan recounts their experiences saying, "On September 2015 Justin Roiland followed me on Twitter, I was 16. Of course, I was so excited because I loved R&M at the time! So I messaged him first and we started talking every now and then, some of it very casual but some parts were 100% weird." They were a naive and impressionable teen who was taken advantage of by somebody they admired. He would spout vulgar speech at them, degrading them and sexualizing them. There are screenshots of him telling the underage fan that he wishes she would turn 18 already and referring to her as "jailbait".
He met up with other minors and attempted to have sexual relations with them. Many users have shared their feelings of disgust and their experiences with Roiland; now many feel more comfortable explaining their experiences due to the backlash he has been facing.