Stressed Out Student-Athletes
If you are a student-athlete you know how stressful it can be to multitask and balance all portions of your complex life. Long hours of practice, games, and not getting home until late at night aren't even enough, student-athletes also have to take responsibility and create time for studying and schoolwork. Tons of people not just Santiago High School students have mentioned how stressed they are trying to fit all of their responsibilities into their crammed schedules. So what do students find to be the hardest part about being a student-athlete? Why is it so stressful for them?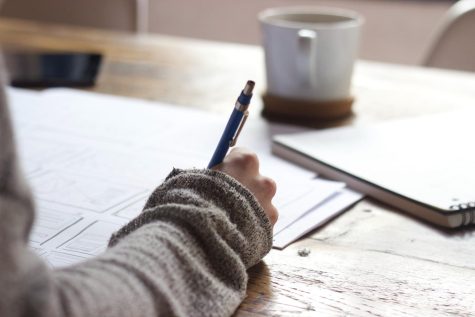 When asked the question "Is it stressful to be a student-athlete?" not one person interviewed said that it was not stressful. It can sometimes be a huge burden. The follow-up question was, "What are some of the hardest things to deal with between school and sports?" The answers although each different were also similar.
"You have to develop time management skills that work with your busy schedule, along with finding time to just take care of yourself and rest, as well as doing homework" -Nikko Schiavonne (Varsity Water Polo and Freshman Volleyball)
"It is pretty stressful being a student-athlete. Some of the hardest things to deal with as a student-athlete are my busy schedule, practicing after school, and when I get home showering and training at home for my sport. On top of that, homework that's due the next day. Teachers need to understand that not everyone's schedule is free and easy"-Oscar Ramirez (Freshman Soccer)
"It's a little stressful being a student-athlete because we must balance school, sports, and homework. Definitely managing time is the hardest because some days you won't get home until later and still have to do homework. You want to be able to finish at a decent hour to be able to go to sleep and do it again the next day" -Rylee Blade (Varsity Cross Country)
"Trying to manage getting homework done in the short periods of time I have between school and sports, and still trying to manage time for myself to prevent becoming burnt out" -Amanda Frickel (Varsity Lacrosse)
"Definitely time management, trying to do all your homework and turn it in on time meanwhile getting home for practice at a late time." -Delanie Kendall (JV Volleyball)
"Some of the hardest things to deal with are training, practicing, and games while finishing your schoolwork and doing a good job. Also, it would help if you had time to relax and hang out with friends. So it's hard to find the right amount of time for everything and balance it all." -Clayton Plewe (Freshman Football and Freshman Basketball)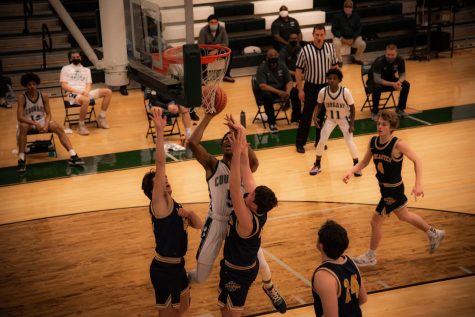 It is clear that many student-athletes find it most challenging to manage their time as well as being able to complete their homework. When students all have similar reasoning for being so stressed, it is hard to ignore. Can anything be done to help relieve some of this stress on student-athletes? Maybe students can get tutors on the weekend to help them complete school work. Maybe longer practices and fewer days a week would allow students more time for all their other responsibilities. To make school and sports less stressful is to plan things out and stick to the plan, everything else is entirely up to the student-athlete themself.