Bryce Parker's Journey
When it comes down to the time to make a life-changing decision, it gets rough because you don't want to make the wrong decision that can affect you internally. But in this scenario, Bryce Parker (12) (0-star athlete) had to hang up his basketball shoes and tighten the laces on his football cleats as he geared back up his football career. It was a sad moment for him as he had to look at the bigger picture of which sport he wanted to take more seriously, and his end decision was football. As he transitioned into this sport, he had to collect all his basketball memories from his previous years into a jar and place them on a shelf as he braced himself for a new journey.
Coming into his 2021-2022 football season at Santiago High School, he made astonishing achievements as he stepped on and off the field. These achievements led from 1,408 receiving yards, 18 touchdowns, 1700+ all-purpose yards, 2021 Offensive Player of the Year, 2021 All Inland Area Football First Team, and CalHiSports All-State Football 2021. After completing a successful junior year of football at Santiago High School, he also landed a few offers from Northern Arizona University, Utah Tech University, and even the University of Louisville. He took high consideration into those Division 1 schools heavily, but the one school he paid the most attention to was  Utah Tech University. During his time in the off-season of football, he headed up North to St. George, Utah, over the summer. During his time there on an official visit, they gave him a complete broad layout of the whole team and what the daily lives of his future teammates consistently do within their self-craft. By then, he realized how impactful it would be to see himself playing futuristically at Utah Tech University for the next four years at this collegiate football level. On top of the great news from UTU after being officially offered there, he was also granted the opportunity for a full-ride scholarship and a 10K academic scholarship from the team. So then he knew it was ultimately right to commit to Utah Tech University since they provided him with all the materials he needed to become the best version of himself there as the next four years progressed.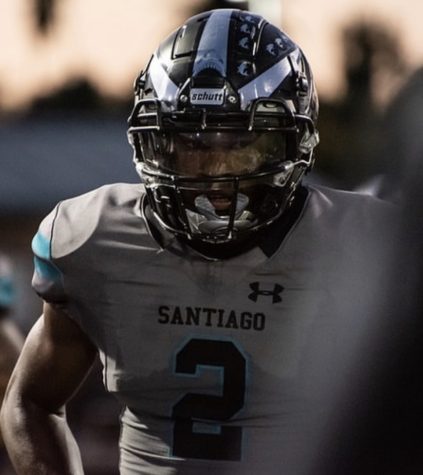 As time in the off-season ended for Bryce, he made another yet crucial decision to transfer to Inglewood Sentinels for the last official football season of his high school career. He made an official transfer to Inglewood because of how much progression he would physically make in himself and with the team since he didn't see that same opportunity during his time at Santiago High School. 
Throughout the middle of his season at Inglewood, he made an official statement to social media making his official commitment to Utah Tech University on September 23, 2022. He mentioned upon his commitment post how "Utah Tech recognized and believed in my talent/ I would also like to thank my #1 supporter Nana. I love you, and now you're watching down on me, proud of the man I became." Within his commitment, he reached the ultimate goal of making his Nana proud even though he wasn't physically there to support him. 
Following the days after his commitment, he and his fellow teammates (The Sentinels) ended up getting 1st overall in Ocean Bay League with an incredible 10-0 streak. The streak was continuously being fought as they headed off into the playoffs heading into a 3-0 record until they fell short and lost against Sierra Canyon (23-7).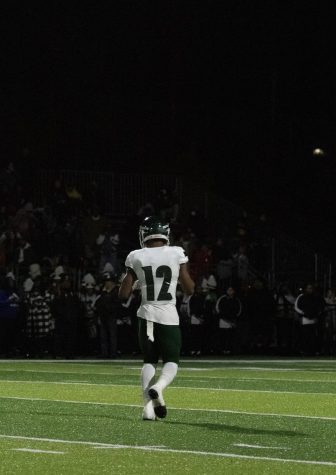 As Bryce concluded his final season of high school football, he was forever grateful for all the attention and support he gained from it within the last two years. And if there is one thing that Bryce learned from his advice, he did not regret the moment he hung up his basketball shoes for this.