Thank You, Journalism
I'll be honest it wasn't until 2021 that I learned about Journalism. I was watching the movie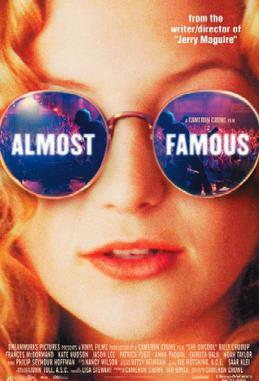 'Almost Famous' with my nanny and mom. This movie quickly became my favorite, and during quarantine, I rewatched it more times than I can count. Cameron Crowe became someone I looked up to, causing me to do a deep dive into his career. It was there that I learned about Journalism. 
Before this, I didn't see college in my future. I had no dream school or any big goals for myself after graduation. This all changed once I learned Santiago High School had a Journalism class. Crowe had a journalism background, which sparked my interest in that field. I signed up for my junior year to take the course and wouldn't change anything. I've always been firm with my beliefs but struggled to speak up. Throughout that year, I believe writing for The Shark Attack helped me speak up and confidently use my voice. 
Towards the end of that school year, I debated between running for the position of editor-in-chief. There was one point where I almost decided not to run. But in the end, I ended up running and getting the job. So take this as a sign to never second guess yourself and go for it. You'll never know what the outcome with be unless you do it. 
After having this position for my senior year, I genuinely believe I have benefited greatly. Not only academically but personally as well. I learned how to manage my time and be a strong leader. Being editor-in-chief is not easy; it takes lots of hard work. At the beginning of this year, I was self-conscious about having this position in the newspaper. I was scared of failing and making a fool of myself. But, without Mrs. Larson or Mr. Perez, I don't think I could have found the strength to believe in myself, at least not in my senior year. They both helped bring me out of the box I have been stuck in for many years. If I were to list everything they have done for me, there would be too many pages, but I hope they know that I am so thankful for them and everything they have told me that helped me become the person I am becoming. If I hadn't had the conversations with Mr. Perez, I think I'd still limit myself because of my learning disability. 
But here I am, proving myself wrong and going to college,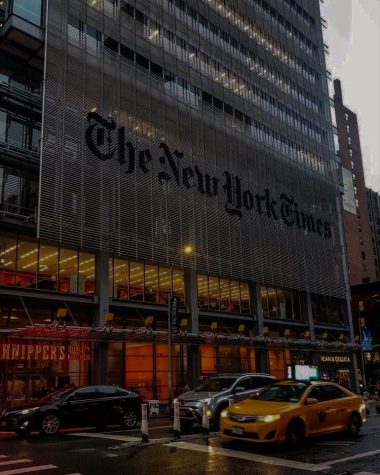 having a major I am passionate about, and having goals and dreams for myself that a past version of me would have laughed at. I've known about my learning disability since I was in the third grade, and until this year, I've sold myself short because of it. It might seem minor to some people, but I am incredibly proud of myself and everything I've done as the 2022-2023 editor-in-chief. I will miss this class and writing for the school paper; there will always be a special place in my heart for The Shark Attack. But I am also so excited for this next chapter in my life at Cal Baptist University. I can't wait to major in Journalism and hopefully get a job with The Banner. Who knows, maybe one day I'll be the editor-in-chief there too. Fingers crossed.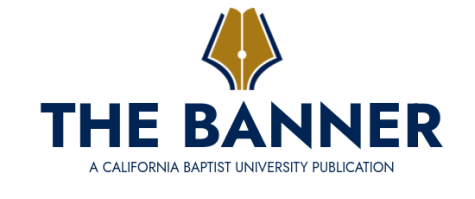 All my wishes and best of luck to next year's editor-in-chief, editors, and staff writers. I'll miss you all and can't wait to see all of you succeed in life. Thank you again, Mrs. Larson and Mr. Perez; I'll forever be grateful to have had you two as teachers. But, most importantly, thank you, Journalism. I'll never stop recommending Journalism as a class to take. You'll never know; it might be your calling. And with that, I, Arianna Bultsma, the 2022-2023 editor-in-chief, am signing off.