Freshman STUNT Superstar: Veronica Petito
One of Santiago High School's major spring sports is Stunt. It has become one of the fastest-growing female sports in the country. STUNT heavily focuses on cheer's technical and athletic components, such as partner stunts, basket tosses, pyramids, tumbling, and group jumps. These elements are put together in brief, short routines that two teams must perform head-to-head on the floor simultaneously. The winner of the round and point is the team that executes the skills best. STUNT is overall an exciting sport to play, watch, and coach. The following questions and quotes were from an interview with one of the freshmen girls, Veronica Petito, in STUNT this year, following the end of the 2022-2023 season.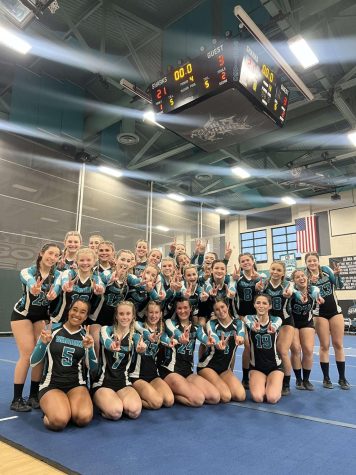 What was your favorite part of STUNT this season?
"My favorite part of STUNT this season was being able to be on the sideline for games, actual game day, mainly because it was fascinating to see my teammates out on the mat and being able to cheer them on and everyone being so happy for each other when we hit skills despite if we win the point or not."
How are the environment and overall community in STUNT?
"The environment and overall community in STUNT are very positive. Despite any rivalries, I feel as though all the teams get along, and we all are happy for each other. For example, I know that some of the girls on the Santiago team are friends with girls from other teams. I think that's sweet because no matter how competitive we are on the mat, we still have friendships off the mat and get along."
What is your advice for incoming first-year students that aspire to be in STUNT?
"My advice for incoming first-year students aspiring to be in STUNT is to train as hard as possible because stunt is a very labor-intensive sport. You can't just slack off and expect to make the team. It's a very driven sport. It would be best if you were really in on the team. Having a good mindset and attitude for the team mentality would be best. You want to be physically and mentally prepared for it because it's not all sunshine and rainbows."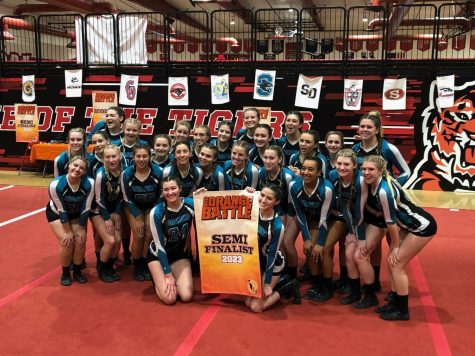 What are your plans for your next three seasons in STUNT?
"For the next three seasons of STUNT, I hope to make the team every year, and I hope to keep learning and growing because even if you think you're good, you can continually improve. So I hope to improve overall to have the next three years in STUNT be great.
Do you plan on being involved in STUNT even after high school?
"I'm not too sure about plans after high school. I have to see how the next few seasons go. But I enjoyed doing STUNT this season, so it's given me a positive outlook and perspective of what I could do in college and after high school, so let's say it's up in the air for now."