Color Guard Places At Their First Season Competition!
Hang on for a minute...we're trying to find some more stories you might like.
What time is it? Winter Guard time! It's time to break out the colors, creativity and a couple dance moves!
Now, you may be wondering…Winter Guard season? What on earth on you talking about?
As you may know, Santiago Color Guard performs with our band, the B.O.S.S, for football season and marching season. They provide the halftime shows with colorful displays of flags and rifles to match the music.
The two groups also march at parades, the latest and most famous one being the 2018 Rose Parade!
However, during Winter Guard season, the Guard breaks away from the band to perform on their own. They pick a theme, songs, costumes, and equipment to go up against other Color Guard teams of other schools!
This year's theme for team was the '80s! Our JV team created a routine for the song "How Will I Know" by Whitney Houston, and the Varsity team performed "I Was Here" by Lady Antebellum.
The two teams, although with unfinished routines, took off for their first competition at Eleanor Roosevelt High School!
Competing against many other teams in their division, our JV team managed to come out on top! They received first place at their first competition! However, our Varsity team barely missed the placings, coming out on fourth place. Better luck next time Varsity!
Cheer on our Color Guard team as they prepare for the next competition at King High School! Good luck team!

About the Writer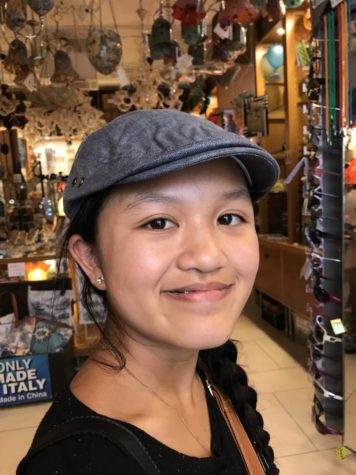 Paulina Bui, Student Writer
Paulina Bui (9) is a freshman writer for the Shark Attack paper. She is a fangirl who lives in fandoms and has fictional character baes. She loves to read,...