The 2020 NFL Season: Is It Safe and Still Football As We Knew It?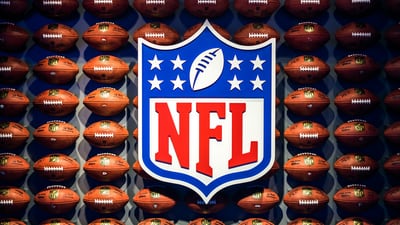 Ah yes, it's that time of year again. The beloved football season has come around again after what feels like ages, especially through quarantine. Once again we'll see 32 teams going at each other to get a chance at winning that coveted Lombardi Trophy. While football may be back, it is different than any season we have ever seen before under these strange circumstances. Coaches, staff, and players that are sidelined during the games must be wearing masks for the majority of the game. If they are unable to comply with these rules there will be a fine.
As of week 2, the Los Vegas Raiders, New Orleans Saints, Seattle Seahawks, Denver Broncos, and San Francisco 49ers were all fined $250,000 and the coaches individually fined $100,000. If this is any indication, the NFL is very sincere on the rules put in place and is going to make sure they are followed by any means necessary. In an interview, San Francisco coach Kyle Shanahan stated that "Obviously I could do a better job during the game of wearing it…I don't want to take away from the fact of how good our organization has done with this stuff…". While it is tough for coaches to adjust to these new situations, they understand the importance of the precautions the league it taking and know that they must adjust to keep the league standing and safe.
While many see these rules put in place you also wonder, will this still be good ol' football? From what we have seen so far we can certainly say yes, for the most part. The game of football is still there will no adjustments in the level of contact and the way the game is played. However, the lack of preseason may have hindered some teams. As the second week progressed, we saw many injuries take place. Stars like Saquon Barkley, Nick Bosa, Jimmy Garoppolo, Christian McCaffery, Drew Lock, and many other important pieces for their teams' success go down with injuries, a few of which were season-ending for the players. Another major thing in the gridiron is the fans, or the lack thereof. The majority of stadiums are not allowing fans to attend games at the moment. The few organizations that were allowing fans as of week 2 were the Cleveland Browns, Dallas Cowboys, Indianapolis Colts, Jacksonville Jaguars, Kansas City Chiefs, and the Miami Dolphins. Another change is the play of the refs with the change of fans to artificial crowd noise. The artificial crowd noise has lowered the sound of certain stadiums immensely which has given the refs less pressure on calls and is more precise on penalties in general.
While some changes made this season may seem like they could change the course of football in a large way, the players are still out there giving it their all and putting everything out on the field. This season is going to be different for sure, which could cause some chaos down the line. However, this season is looking promising despite all the changes. Of course, injuries could change the course of many teams playoff hopes, and the lack of fans is giving a more equal feel to the game, but football is back. We have yet another excuse to not leave the couch on Sunday and to eat much more then we should be. So let's be happy with that, even if your team suffers four major injuries in one week.
About the Writer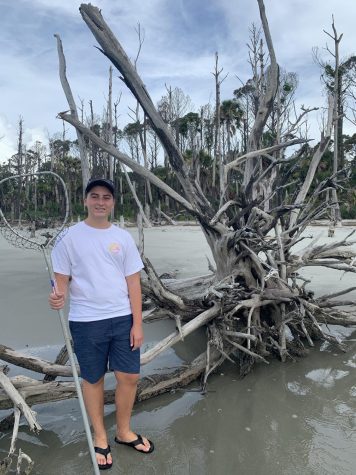 Carter Shoemaker, Staff Writer
Carter Shoemaker (11), a current junior at Santiago High School, plans to attend a four-year university after graduating. When he isn't stuck to a TV...