GRAD NIGHT FOR CLASS OF 2022!!!!!
Santiago is happy to ANNOUNCE!! that we've been invited to attend Grad Night at Disneyland on MAY 25th, 2022 Tickets will be on sale through January 10th-March 4th, Tickets are $225 with ASB and $235 without. ASB payment plans are available if requested visit the Shark Shop to get your Ticket!!. SENIORS will need to download, print, and complete the GRAD NIGHT permission Slip sent to their student emails.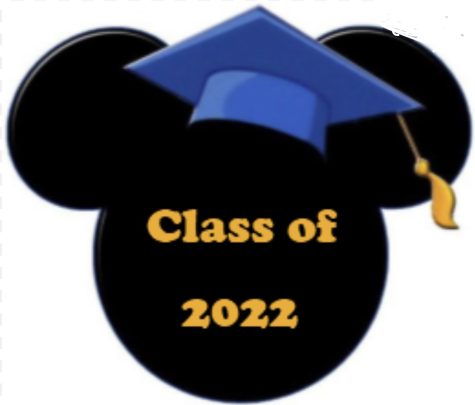 I have interviewed Mr. Samson to get some more information and here is what he had to say:
We get to go to both parks and hang out with our friends. The time you get to spend in both parks depends on when you arrive considering you will be locked in California for senior events at 9 pm.
We will have various access to rides, DJs and dance floors, photo ops, shopping, games, etc. Not sure what Disney has in store this year.
How do you feel about Grad night coming up?
 "The Senior Class officers and I  are very excited. We're happy that this year actually allows for events like Grad night."
How do you feel about finally having Grad Night ever since Covid Started?
"It's long overdue. I'm happy to see it back safely and in compliance with COVID restrictions."
What is the plan for Grad Night once we get to Disney?
"Seniors are going to have a great time in the park with their friends! Disney plans tons of activities throughout the park besides just the rides."
What time does Grad Night start and end?
"Details are being still being finalized, and seniors will receive all information of that kind at the end of January."
Sharks! Grad Night is an annual all-night party Celebration that Allows Seniors to celebrate together ONE LAST TIME! before or after graduation,  have fun with your friends and classmates in both parks. Make sure seniors are in California Adventure by 9 PM for the senior festivities with your fellow sharks Grad night is a special night that seniors will never forget. Students are not allowed to provide their own transportation to and from this event, ALL students must ride the district-provided bus to Grad night and return on the district-provided bus.