Book Review: The Ballad of Never After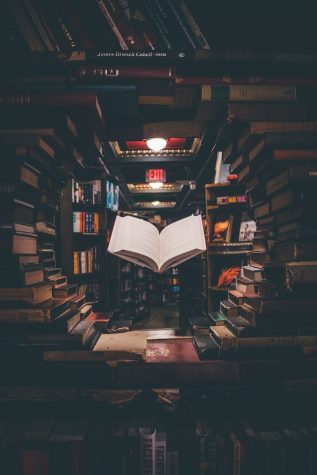 This is the second book in a spinoff series from Stephanie Garber's trilogy Caraval. The book series follows one of the secondary characters in Caraval named Jacks who's an immortal being cursed for his kisses to kill the receiver until he kisses his soulmate. 
**I don't think this includes spoilers but read at your own risk**
After Evangeline swears she'll never trust Jacks again, she discovers and learns how to wield her new magic in order to regain her happily ever after that Jacks stole from her. However, when a new threat appears, Evangeline reluctantly and tentatively revives her partnership with Jacks. This time around, however, Evangeline isn't sure who she can trust beyond Jacks himself.
Instead of Evangeline's life being destroyed by a love spell, the stakes are raised in this book seeing as a death spell is hanging around her. All Evangeline has to do to break the death spell is fight old foes, new foes, and magic that plays with both heads and hearts…it shouldn't be hard…right?
My Review of the Book
I loved this book so much!! The Ballad of Never After is everything I would have expected and desired after Once Upon a Broken Heart. The story keeps you invested at all times. l and an example of this would be when the mystery is being solved, it is fast-paced and action-packed. When the investigation is slow, Garber keeps the reader's attention by advancing the romance plot in unexpected and exciting ways that'll keep the reader's attention.
The ending was…dramatic to say the least. I'm not going to give any more information away but if you don't like cliffhangers….perhaps you would be benefited by waiting until the third book is close to release before you start this series. Both books have phenomenal writing and plot development, never a dull moment, something is always happening which makes it difficult to put down, even at 3:00 am.
I'd highly recommend this book to anyone who enjoys reading a non-cringe-fated romance, a slow-burn romance, a mysterious and fast-paced story with a romance subplot, and if you like books such as Dance of Thieves by Mary E. Pearson and Cruel Prince by Holly Black.
How to know what books you need to read before you read this book:
So the books that I think you should read before reading this book are 
-Caraval by Stephanie Garber
-Legendary by Stephanie Garber 
-Finale by Stephanie Garber 
-Once Upon a Broken Heart by Stephanie Garber 
-The Ballad of Never After by Stephanie Garber 
By reading these books before reading this book, you are able to guarantee that you will understand all the references and hints about the going on in other books.
If you're more like me, then you probably don't want to read four books before you read the book you originally wanted to read, no matter how good the other books are, then you'll just have to read the first book which is titled Once Upon a Broken Heart by Stephanie Garber. If you just read this book, you may not fully understand some jokes or subplots but you can still fully enjoy and understand the book as a whole.
  I hope this helps!!