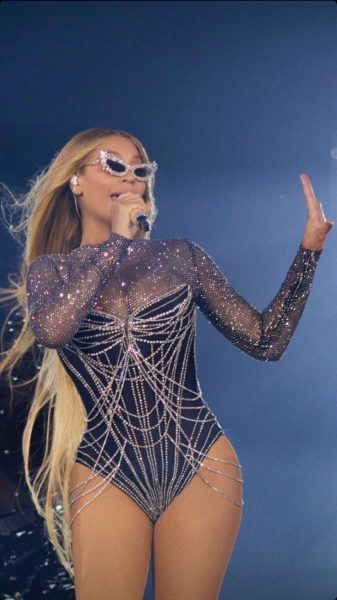 The hive is buzzing as Beyonce's world-famous tour comes to an end. Many people are describing it as a genuinely inspiring and jaw-dropping experience, and the hype must be true, considering that out of her nine concert tours throughout the years, this is her highest-grossing tour to date, with her pulling in 579 million, which averages her making 10.3 million per show. The singer also broke the Billboard record for the biggest one-month gross with 127.6 million. Now, all of this may have you wondering how someone attains such success from performing, but I think we may all have figured out by now that Beyonce isn't just your average singer!
The tour has been successful because of the album she put out beforehand. Which debuted on July 29, 2022; the album consisted of 16 tracks, including genres of Pop, Disco, Dance, and House music, adding to one of the most dynamic albums we have ever seen. Part of her creating this work of art was the talented people behind the scenes who helped produce the album, such as Drake, Tems, Pharell, Syd, Jay-Z, and Solange Knowles. As you can see, Queen B is not afraid to step out of her comfort zone, and all of this creativity made her well deserving of having the No. 1 album of 2022. 
Fan Luv
Beyonce has a loving connection with her fans, making them all feel important individually. Fans enjoy Beyonce's shows and music so much because she is a natural entertainer and can provide an experience that is rare to find anywhere else. Who else can gather 2.7 million fans across ten countries and 39 cities representing 148 looks from 35 different fashion houses and perform 34 songs per night? Bee Hive is so loyal that although her album was leaked two days before the release date, all the fans waited until the proper release date. Beyonce expressed her gratitude to her fans by thanking them in an Instagram post, saying, "Thank you for being patient; we are going to enjoy the music. I will continue to give my all and do my best to bring joy; I love you deeply." I know fans can truly appreciate an artist who displays care for her audience.  
We all knew the potential of Beyonce's star power to take off after she came out with her girl group Destiny's Child, but who knew it would be on this scale? Throughout the years since 1997, Beyonce has proven numerous times that she was made to be a phenomenal performer. She has also been shown incredible love from fans and peers and has continued to make hits, break records, and make a legacy for herself. She constantly paves the way for new pop artists to be comfortable with their creativity and performance. All this hard work she has distributed will have her go down in history as one the best musicians this world has ever seen. I can't wait to see what else she has in store for us in future years!