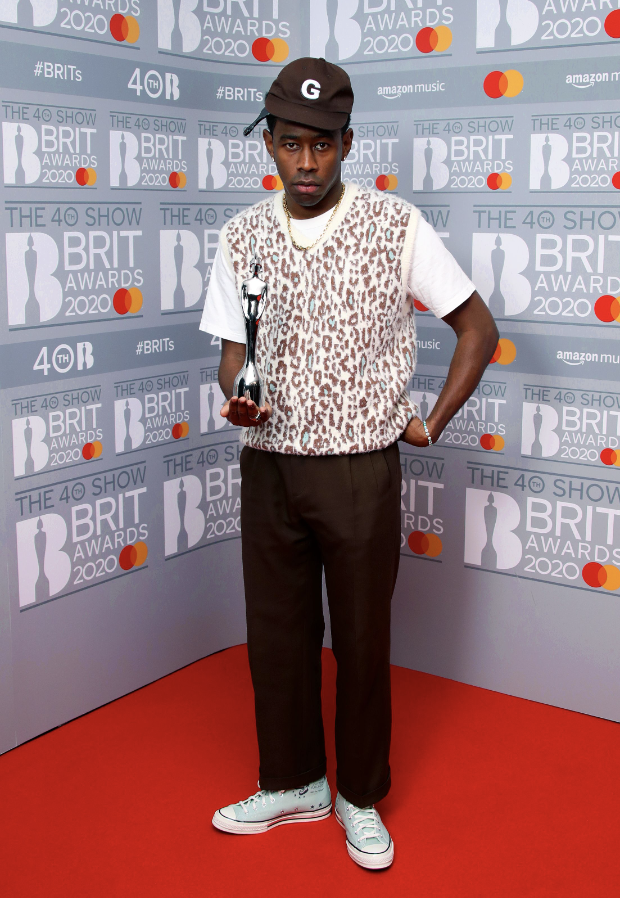 Tyler Gregory Okonma, formally known as Tyler, the Creator, is an American rapper and record producer. Tyler has been in the music industry for quite some time. Starting from Odd Future, a group of musicians formed by Tyler and his friends. It's no shocker that Tyler rose to fame quickly, releasing his first album in 2009, Bastard. There, it was posted on the Odd Future website, free to download. Little did everyone know that was the first of a three-part story told by his albums, the "WOLF" trilogy.
Although the order in which the albums were released was Bastard, Goblin, and Wolf, it wouldn't make sense for the theory to take place, so fans organized it as Bastard, Wolf, and Goblin. Not every song in each of the albums is connected to the story. Each album also centers around each of Tyler's alter egos. This theory wasn't placed by Tyler but by his fans. He left it up to them to interpret how they view this trilogy.
Bastard (2009)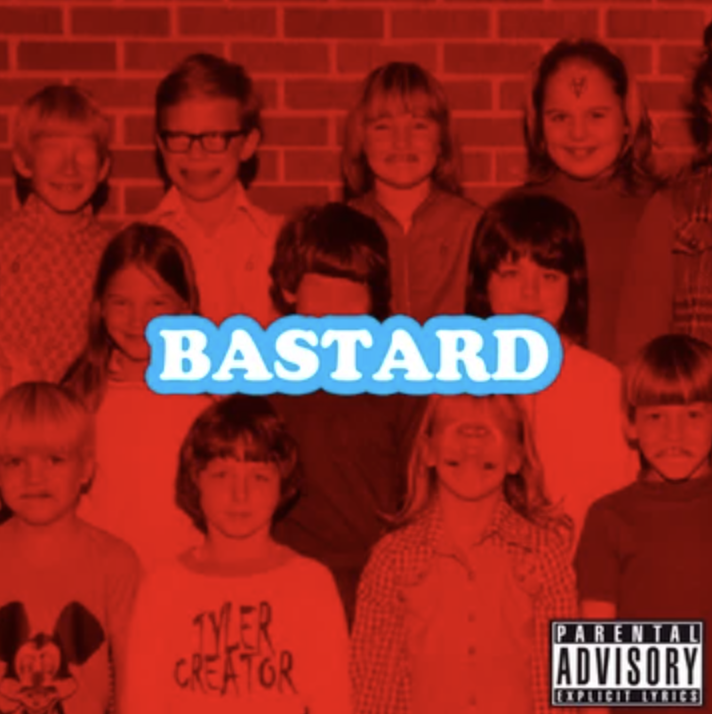 "Bastard" is the first installment of this trilogy. Dr. TC is Tyler's therapist who will help him in a segment of three days: today, tomorrow, and the next day, being "Bastard."
It dives into the relationship Tyler, in this case his alter ego, Ace, has with his non-present father, which becomes an obsessive venting session. Dr. TC, in the first track, "Bastard," asks Tyler about himself, and soon after, Tyler starts talking about his father and how his life has been without him. At the end of the first track, Dr. TC is shocked at how much Tyler had to spill and proceeds to ask him, "So, Tyler, if you had the chance to tell him something, What would you tell him?"
Then track two begins, "Seven." The beginning explicitly states what he'd tell his father if he saw him. In the following two songs, he just continues ranting to Dr. TC until he starts to mention dark, questionable things. In "Blow," the fifth track, we see a significantly darker side of Tyler or at least his alter ego, Ace. "VCR/Wheels," the tenth track, is a perfect example. There are two parts to this song, the first describing his relationship with this girl and the second part describing all the things he wants to do with her. It sounds like a nice gesture, but after hearing the song and learning about its background, it's pretty disturbing. "Sarah," the twelfth track, is supposedly about a real girl who broke Tyler's heart in high school when he asked her to prom, and she said no. In the song, he proceeds to take her and put her in his basement; she also could be the girl from "VCR/Wheels." The song ends with the police arriving, and to not get caught, he "dies."
There's an obvious pattern of this Ace persona having dark fantasies and hearing what he'd do to people to be with them. His final song, "Inglorious," ties in with the album name "Inglorious Bastard," which is similar to the name of Quinten Taritino's movie. He faces the fact his father left, and some may assume he has never met his father by how he talks about him, although he has. But why is Tyelr's alter ego saying all of these things? It could be because he wants to get the attention of his father, which he never had growing up, and his ego is finally "over it BANG!" The song ends with an onomatopoeia, the sound of Tyler getting rid of Ace. That concludes today's therapy session.
Wolf (2013)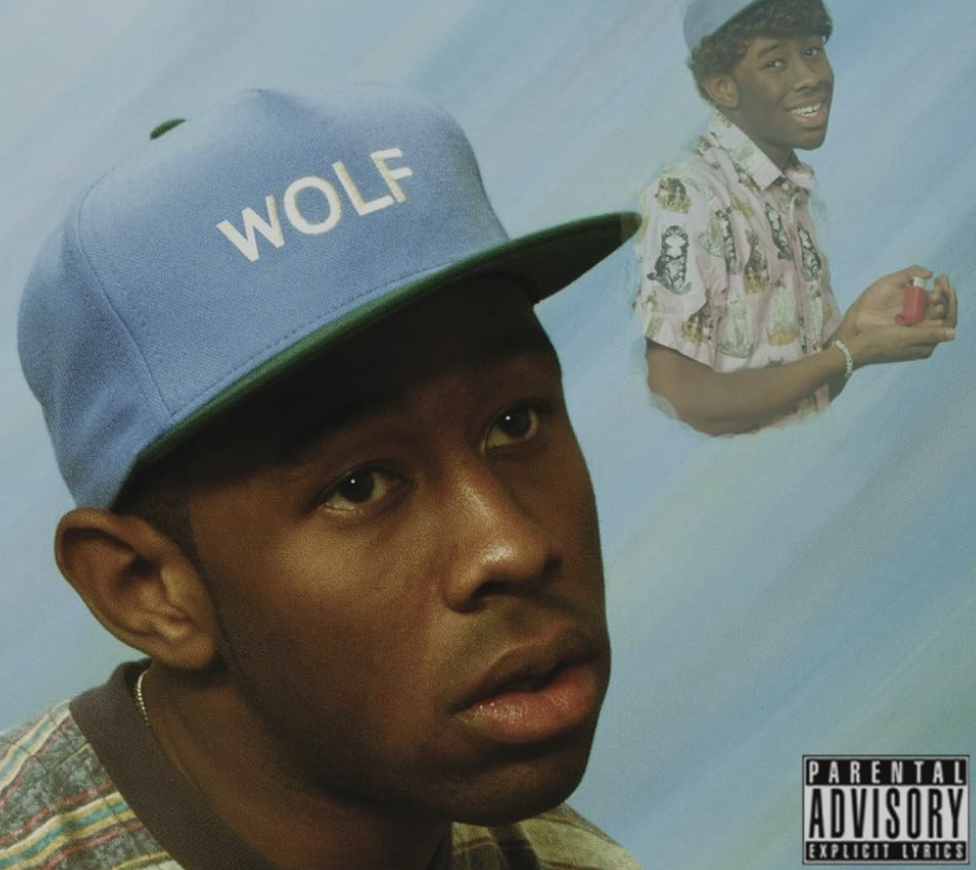 "Wolf" is the second installment of the trilogy. It follows Wolf Haley Tyler's new ego since he got rid of Ace. Tyler mentions in an interview in 2011, "This Wolf Haley is the guy I really wanna be." He's been sent to Camp Flog Gnaw, a place for troubled kids. The first song, "Wolf," starts with this new character, Samual, performing with his band and then getting interrupted by Dr. TC to introduce him to Wolf at the summer camp. It's quickly shown that Samuel doesn't want to be friends with Wolf as he states, "We don't mess with you or anybody else here, alright? You stay out of our way, and we'll stay out of yours, capisce?" It's clear from the start that Samuel is the antagonist in the story.
The third track, "Cowboy," isn't clear on exactly who the story is told by, but fans think Wolf tells it; he is more reserved and pictures himself as a cowboy minding his own business, and there are references to completing Wold which Samuel most likely wouldn't do. The song ends with Wolf saying, "Yo, who's that..??" Then Samuel says, "That's Salem; that's my girlfriend. You stay away from her, alright?" Following is the fourth track, "Awkward." "Awkward" talks about Sam's and Salem's relationship, how they met, and how their first couple of dates were awkward. "48," the eighth track, focuses on Sam's business and how he's messing up everyone's lives, but he justifies it by the money he's bringing in. "PartyIsntOver/Campfire/Bimmer" is a 3 part song, Bimmer being the most important. In "Bimmer," Sam hears that Wolf is hanging out with Salem, and that makes him upset, which leads him to make "IFHY." "IFHY," the eleventh song of the album, is mostly Sam singing about his insecurities and how he wouldn't be able to live without Salem being with him.
At the song's end, there's a small conversation between Wolf and Salem, "Yo, why is Samuel such a jerk?" "He isn't cool. He's only here because he ran away because some stuff happened back home. He's a dweeb" "Yo, what happened?" Then comes the twelfth song, "Pigs." "Pigs" is Samuel's song about his background and origins. The thirteenth song, "Parking Lot," is just Wolf hanging with his loiter squad when, suddenly, it's told to Wolf that Sam wants to get rid of him because he's been with Salem. In the next track, "Rusty," Sam gets rid of Wolf's friend Earlsweatshirt to intimidate Wolf. In the seventeenth track, "Tamle," Wolf is caught doing some things and is sent back to Dr. TC, and in the eighteenth track, "Lone," Wolf debriefs on how he feels being alone, such as a "Lone Wolf." Then, at the song's end, he says if he sees Sam, he will kill him. 
Goblin (2011)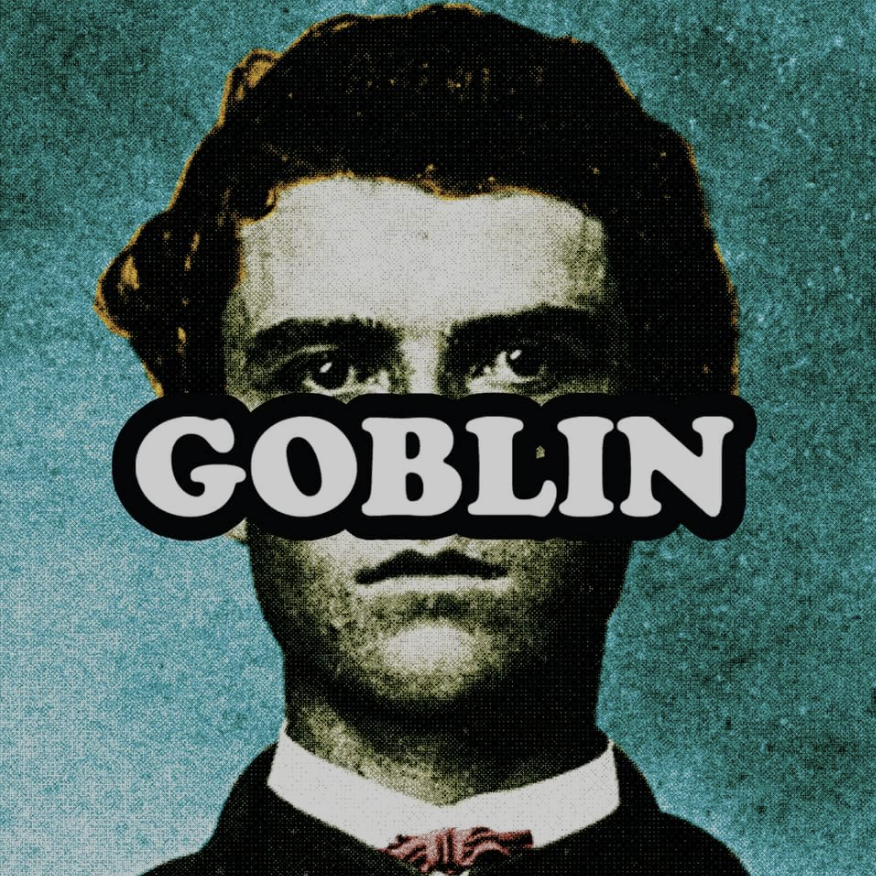 "Goblin" is Tyler's second session with Dr. TC. In the opening line of the song "Goblin," Dr. TC says, "You wouldn't do that, Tyler, kill yourself or anyone." Also, in the first track, after returning to Dr. TC, Tyler gets all of his thoughts out, but at the end of the song "Nightmare," the sixth track, Tyler reveals he hears a voice in his head telling him to do bad things in Goblin and in his other songs, which is recognized to be Tron cat. The seventh song, "Tron Cat," addresses Tyler's voice in his head. In his more intense songs, Tron Cat reflects on his anger mostly in Bastard.
"Analog," the eleventh track, is a flashback to the summer he spent with Salem when he felt normal and did not have his dark thoughts. But track thirteen, all that is about to change. In "Windows," Dr. TC realizes he's losing Ttyler, so to get him back, he brings in his friends, and they all sing to Tyler to blow off steam. Little did he know that would backfire; one by one, Tyler proceeded to get rid of them. The next, however, "Au79," a reference to gold, is just an instrumental, a time to cool down and reflect on what happened in the last song.
Finally, in the last song in the album "Golden," Dr. TC confesses something significant to Tyler,
Tyler
I know everything
I know everything about you
You've been helping yourself this whole time
Your friends? They're just figments of your imagination
Dr. TC, see, Tyler, I'm your conscience
I'm Tron Cat, I'm Ace
I'm Wolf Haley, I'm… Me
In this shocking turn of events, we discover that Dr. TC was also part of Tyler's imagination. This was foreshadowed if you recognized that Dr. TC stands for Tyler the Creator or Tron Cat. Back to the album's first line and the last line of Wolf, when Wolf says if he sees Sam, he will kill him, then Goblin starts with you wouldn't do that, Tyler, kill yourself or anyone because Tyler is Sam.
Closure
Today is Bastard, tomorrow is Goblin, and the next day is the rest of Tyler, the Creator's career. Tyler, The Creator, has a brilliant mind only a few can understand, but that doesn't mean everyone can't enjoy it. The way he tells a story with music is one not everybody can accomplish.