Can you tell which one of these is AI?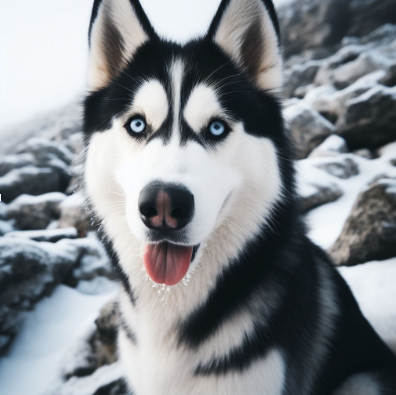 If you are familiar with AI, then this should be pretty easy. The one on the left is AI-generated. The computer has not mastered what an actual camera can capture.
Which one of these drawings is AI?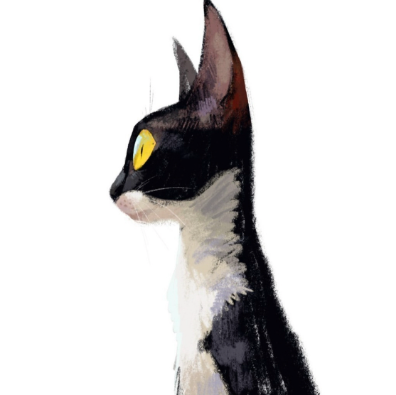 …………………………………………………………………………….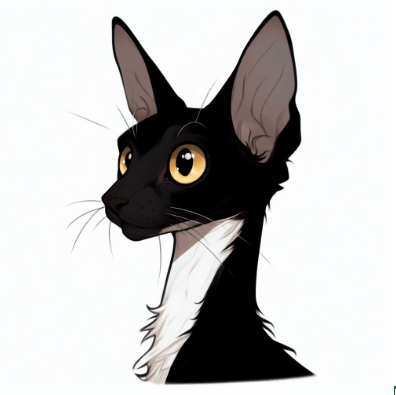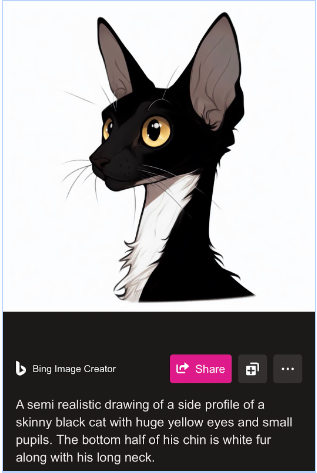 The fact that one of these drawings is AI can be baffling to artists. What takes an artist an hour to draw on their own can be created in seconds by a computer. The picture on the right is AI-generated. All I had to do to recreate the drawing was put in its description in Bing AI and press enter. This process took about 5 minutes.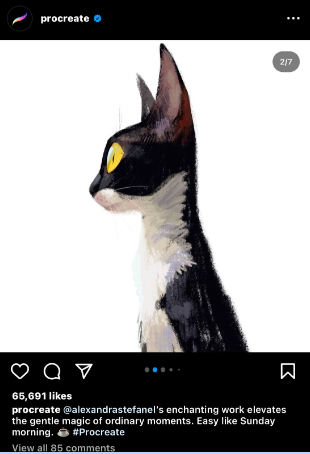 The artist who created the actual art is @alexandrastefanel on Instagram. They were featured on @procreate's Instagram feed on October 19th. Artists worldwide are dealing with stolen work, and AI-generated accounts are receiving more attention than actual art. As someone who draws digitally and traditionally, it would be discouraging to watch someone who spent 5 minutes creating art while I spent hours receive less popularity. Countless websites promise you the production of art just by providing a description; This lacks imagination and expertise.
What is AI?
The simulation of human intelligence processes by machines, particularly computer systems, is known as artificial intelligence. Expert systems, natural language processing, speech recognition, and machine vision are a few specific uses of AI. Artificial intelligence (AI) systems typically absorb vast quantities of labeled training data, examine the data for correlations and patterns, and utilize these patterns to forecast future states. In this way, an image recognition program can learn to recognize and characterize items in photographs through millions of examples, or chatbot-fed text examples can learn to create realistic conversations with people. Generative AI algorithms are developing quickly and can produce practical text, graphics, music, and other media.
Is AI-generated art beneficial?
Artificial intelligence-generated art has numerous uses. If someone wanted to create a unique character or needed a logo for their business, they could describe their needs in the chat window and receive what they need without having to pay extra money. Those with genuine talent, however, who earn money by digitally sketching for others, go unpaid. In my opinion, artificial intelligence will never be able to surpass hand-drawn art entirely.
How can you tell the difference between AI and Hand-drawn?
Sometimes, it isn't easy, such as the cat drawing. In other cases, it is easier to tell. Initially, the picture will appear "fuzzy" or sculpted with clay because everything flows into one another. The artwork will also have disproportionately large fingers, an extra ear, or an additional leg. Patterns frequently combine and recur more often than they should, as well as lettering, not spelling anything remotely close to a word. And lastly, the backdrops. Every AI image has a multitude of backgrounds that have been pieced together. These are some images of these instances happening.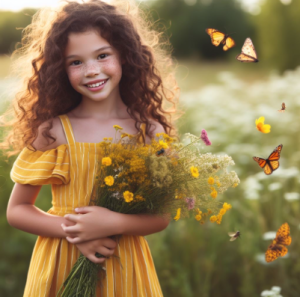 For this image, look at the hands. The child only has four fingers. Along with the disoriented fingers, her facial features seem to merge.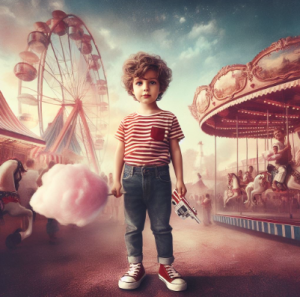 Take a look at the background of this image. The humans without facial features, the device in his right hand, and the carousel ponies running around him all indicate that this is artificial intelligence (AI).
Knowing the difference between created and genuine art will help you avoid falling for these dishonest "artists'" tricks and scams. AI is limitless; only your creativity will tell you how to use it. Did you catch that AI also made the featured image of this article?
What do you think about AI Art?