Dear Sharkie, I Can't Afford to Take My Girlfriend to Prom- What Should I Do?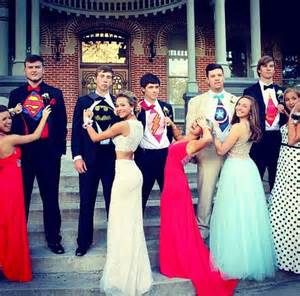 Hang on for a minute...we're trying to find some more stories you might like.
Dear Sharkie, I can't afford to take your girlfriend to prom? Never fear, Sharkie is here!
Anonymous Broke Student
There are plenty of wonderful alternatives and some easy ways to earn cash fast- and no, stripping is not the answer! Ha-ha~
Some fun, cheap alternatives that your significant other will definitely fawn over include, but are not limited to:
A lovely movie date! You can make this a cute night in with their favorite flicks. There are many ways this date can be executed. One can go the romantic route and create a romantic atmosphere with candles, chocolate strawberries -that maybe you both picked together that morning- and roses. Cuddling is always nice, it's just a matter of how one wants to go about it. One can do the expected arm around shoulder on a couch, or one can make it an extremely fun and thoughtful night in with a blanket fort. Don't think forts are romantic? Well, have you tried lining the inside with lights? Little light like the ones one might put on a Christmas tree are the answer to almost everything- they truly are amazing.
Make your own prom!  Have a small little get together at your house, or maybe it'll just be the two of you, put some music on – even better than listening to the music at prom, because you get to be your own DJ- and dance with your significant other. You can string up lights in the house or around the backyard, and decorate till your heart's desire. You don't have to worry about anyone bumping into you, smelling someone else's B.O., judging your signature dance move(s), or anything of the sort. What you do get, is the satisfaction of your significant other falling in love with you because of the amount of effort you went through to put all of this together- what's even better is that this little morp of sorts is actually really simple to set up, and definitely worth it.
There are more alternatives out there, from one's local picnics at the park to riding the train to the beach, but if you still have your heart set on going to prom, then here are a few ways to get there:
Download apps like Nextdoor, that allows you to search for people in your neighborhood that are willing to pay for their chores to be done. It's a fast simple way to earn money. $20 for walking someone's dog? Heck yeah! I need my exercise, what about you? $20 for a half hour (+/-)  with a cute pup and some much-needed exercise?
There are tons of contests to enter! Simply google "prom contests" and begin applying.
Be honest! It's okay if you can't afford prom, just be honest with those around you. Maybe they'll be able to help you out with coming up with the money for a ticket. Even if you don't like a handout or taking money from people, they can always help you with finding ways to earn money, or you can simply ask to pay them back in installments.
Shark Bytes! The two students -one from the senior class and the other from the junior class-  with the greatest mount of Shark Bytes by March 31st will earn a free prom ticket. Don't think you'll be able to earn enough in time? Well, you're in luck, because for every 100 shark bytes, one gets $10 off their prom ticket purchase.
I hope this helps! Good luck to you and your significant other! I hope you both share a night to remember, regardless of where you go, or how you spend it. 🙂
Yours Truly,
Sharkie