How to Get Your Crush to Start Talking to You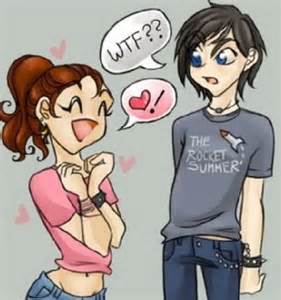 Hang on for a minute...we're trying to find some more stories you might like.
Dear Sharkie,
How do I get someone I like to talk to me? 
Sincerely,
Anonymous Love Sick Shark
Dear Anonymous Love Sick Shark,
I strongly believe that if you want your crush to talk to you, you yourself need to strike up a conversation. Talk about anything, start somewhere small like asking about something they like 'cause let's be honest you probably know more than a few things about them and the stuff they like or dislike. But please don't change what you like and who you are just so the both of you can have things in common. Just be yourself!  Plus if you disagree on a couple of things – conversations will be 100x more exciting. Don't just take it from me! Here's what a couple of our fellow sharks had to say:
Question: How would you get someone you like to talk to you?
Julia Nelson(11) said she would "start talking to them and say, 'Hey you! You're now my friend' [then] boom they're talking to you. Now you just need to go from there." Yikes! That seems like it would be awkward, but hey beggars can't be choosers! If it works, it works. I have a couple more sharks to go so if this method just isn't for you keep scrolling.
Another fellow shark Kayla Kristi(12) said, "I would just say hi and start talking to them, having them talk back." This seems like a more casual approach, but what would you talk about? Starting a conversation may seem scary or nerve-wracking, but it really isn't people are a lot nicer than they look, so talk to them!! Talk about anything like music or even your favorite sports team.
Rhianna (Ryan) Spahr (10) immediately responded to my question by saying that he would " start a small conversation and gradually hint that [I] like them or use a smooth pick up line." Ryan was either cautious and careful or all in. So as you can tell your fellow sharks and myself recommend you start a fun and easy-going conversation.
There's really no way around it you have to start the conversation yourself if you want anything to spark between the two of you.  You can't just will them with your magical mind powers (which would be pretty impressive) and have them walk over and start the conversation. So even if it seems scary just put yourself out there and have a conversation.