What is Really in Our Water?
Hang on for a minute...we're trying to find some more stories you might like.
The water that we drink may not be as safe as we have been taught to think. In order to make our water clean, many chemicals need to be added and most of these are poisonous in large quantities. One of these chemicals is fluoride -the substance that cleans your teeth in your toothpaste. One of the most common worries of ingesting fluoride is tooth decay and even bone degeneration. Thousands of people in China and Africa are suffering and dying right now from bone degeneration caused by fluoride.
This issue is only starting to be recognized in the United States. A few years ago, the FDA finally started requiring toothpastes with fluoride in them to have a poison warning sticker on them.
So toothpaste has a warning, but let's not forget about water. Human bodies are 70% water. For every liter of water a person drinks, there is one milligram of fluoride. The average person drinks 2 liters of water per day. 2 milligrams of fluoride a day may not seem like much, but it adds up.
Chlorine is also "necessary" to" clean" our water. But, when inhaled, it is highly likely to be fatal.
These are only two of many chemicals found in the water that we shower in, brush our teeth with, and even drink. Why is it okay for chemicals to be added to a necessity for life? They might not damage us after one glass of water, but the long-term effects are terrible. It is simply inhumane for these substances to be added to our water.

About the Writer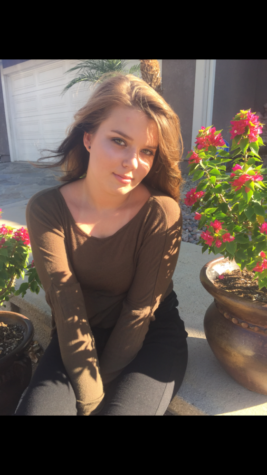 Madison Schneider, Staff Writer
Madison Schneider(9) is a first year writer in the Shark Attack. She enjoys writing about her opinions and current events. When she is not writing for the newspaper she can be found somewhere else, but to be more specific, she can be found at the beach or watching crime shows. After high school, Madison hopes...