Cutting Hair- Distressed?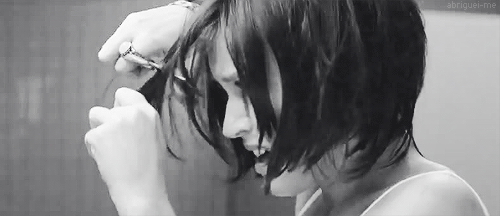 Hang on for a minute...we're trying to find some more stories you might like.
Why do females cut their hair in distressing moments in movies? I don't know about you, but I have done it as well. I'm not here to say that women only change their hair in hectic moments – maybe they just like the hairstyle. In this article, I want to talk about how females, like myself, tend to chop off their hair when their emotions get the best of them. In TV shows like 13 Reasons Why, music videos like Perfect by Pink, and so on, why do they do it? My long hair was something I valued very much – I loved to play with it and put cute bows in it. It is something that I felt showed off my feminine qualities. I never thought once about chopping off my hair that was over halfway down my back. This year has been stressful and unmanageable at times and I just felt like the world was on my shoulders and it was hard to cope and get out of this inescapable rut I was in. The beginning of my senior year, I looked in the mirror and grabbed a pair of scissors and cut off my hair all the way to my shoulders. I was in shock and scared as soon as I did it. I just could not understand why I did what I had just done. My mother was in shock and lots of people around me did not know how to react to my hairstyle because it was not like me. Of course, I went to a professional hairstylist to get it fixed right away, but it did take me a while to get used to my short hair. I think it is a strange way to change and it is a way of new beginnings and possibilities. In that moment, I was desperate for a new beginning and I felt hopeless, I needed to get back on my feet and feel myself again. I'm not who I was the beginning of the year and that really brings me peace, because now I am content. Cutting your hair yourself is not recommended when you are distressed, but it did make me feel like a new person overall. I will never understand what drove me to chop off my hair besides the fact that I was at my breaking point, but whatever the reasoning may be, I wouldn't change that moment for my life. I really felt like I was cutting out the dead in my life and starting a healthy new outlook and feeling in my life.

About the Writer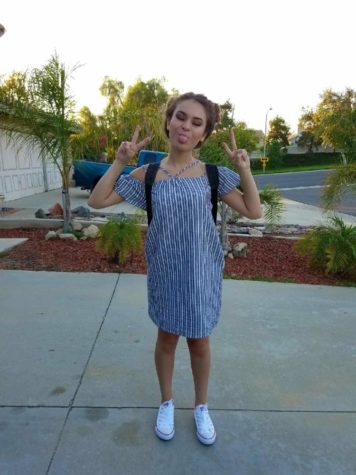 Alina Traverso, Staff Writer
Alina Traverso (12) is a first-year writer who enjoys writing articles about movies, the schools art activities such as the fashion show and plays. Outside of journalism, Alina is a very artistic and creative person. She loves drawing and painting, writing, and photography even in her free time! You could also see her out and...