License Plates Recalled for Racism
Hang on for a minute...we're trying to find some more stories you might like.
Recently, the state of Kansas was forced to recall offensive license plates that residents claimed to contain racial slurs. It has been reported that the complaints from some Japanese Americans in Kansas has resulted in 731 recalls of "JAP" license plates.
Rachel Whitten, a Kansas Department of Revenue spokesperson, stated that the derogatory term was generated randomly by a computer and the system will be monitored in order to prevent the letters from generating together. Whitten assures, "we take these types of complaints very seriously and appreciate that it was brought to our attention."
The car owners of the recalled plates will either be able to exchange their plates without charge or be given new plates upon their renewal for the year.
A Japanese American Citizens League member, Keith Kawamoto, brought this to the group's attention after he spotted the Kansas license plate, "442 JAP", on a Nissan Sedan in Culver City, California. He complained to the state along with other Kansas citizens.
Kawamoto is a third-generation Japanese American whose parents were forced into internment camps after the Pearl Harbor attack. During an interview, he stated that he is an easygoing person, "but one thing that sets me off is the J word." The word has been thrown around hatefully historically and fed into bigotry towards Japanese Americans in his community growing up.
Most states have kept lists of words or acronyms that could offend others ever since laws were passed requiring the approval of license plate numbers in the 1900s. It is not very common for license plates to be recalled. License plate expert, Rick Kretschmer, stated that every state holds a list of banned and obscene words, ethnic slurs and drug or sexual references. This is a major reason why many Japanese Americans are upset about the license plate recall. For the most part, the computers generating the plates are to blame.
JACL's executive director, David Inoue, recalling his experience of harassment as a child along with his sons' experiences stated, "for people who don't think it's a big deal, they probably haven't faced that discrimination of being called a 'Jap'. All these sorts of things that people say are childish and that we should ignore are still happening, and it still causes pain."

About the Writer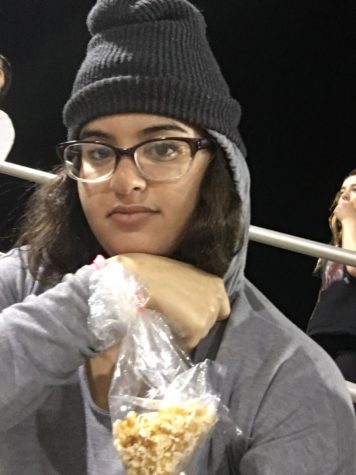 Sara Alsheikh, Staff Writer
Sara Alsheikh (12) is the secretary for BSU on campus and so glad to finally be a senior and writer for Shark Attack. You can find her eating (all the...