Upcoming Styles this Winter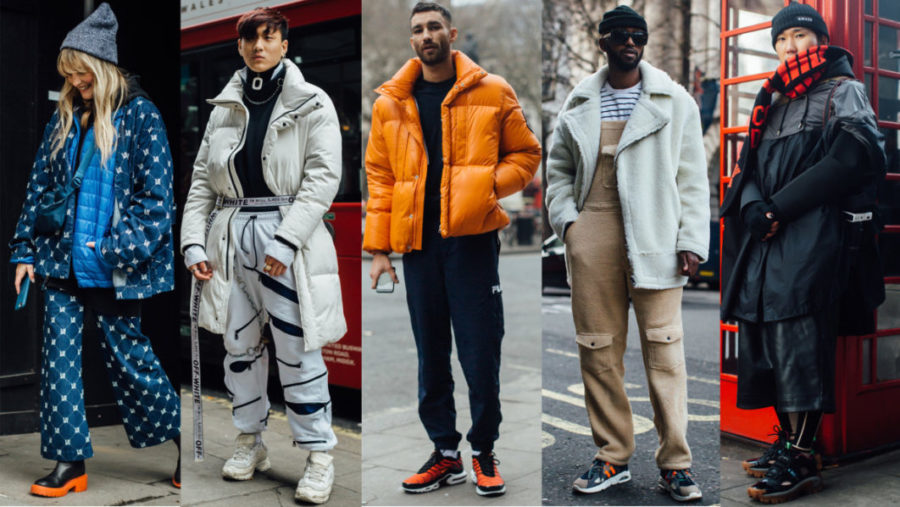 The most recent years and seasons have brought along a lot of new styles and trends and this is especially apparent during the winter season, as the cold temperature allows for experimentation and addition in layers of clothing pieces. The specific year of 2019 has shown extreme transitions in the way that fashion presents itself to consumers and this has allowed for younger and less involved people to be brought to the forefront of fashion culture. The trends seen this year are consistent to all other years, but also bring change to the current styling of clothes, with the help of the revival of some previous fashion designs.
The winter of 2019 styles have already shown what changes and trends will be ubiquitous and present to modern society and its civilians. With modern fashion and the current wave of its movement, the pioneers for such fashion trends are the high street brands and designing studios. For example, the recent Dior Autumn/Winter 2019 collection, in collaboration with a famous artist "KAWS," brought the recent trend of the shoulder bag and cross-body backpack. This collection is extremely influential to all other brands because if they wish to have as much success in the winter months, they must in some ways follow the format that Dior did with their winter collection. Another mainstream company, Supreme, recently released their winter collection and has added to the present styles that will be seen for this future season. The new Supreme collection included a plethora of different assortments of clothing pieces and traits. The release placed great emphasis on the transitions to heavy sweaters, parkas, and trench coats as all of these specific clothing articles are both practical and suitable in colder temperatures. As the colder months approach, a wave of this transition is obvious and necessary because no one wants to be wearing short-shorts and tank tops in freezing cold weather. Overall, established clothing brands are the leaders of the pack for fashion trends and the most stylish pieces are displayed for the public – this ideology dominates the entirety of the fashion industry.
Specific fashion movements are all-encompassing nowadays due to the utilization of social media and technology as a whole. A new transition towards marketing and advertising for younger audiences is seen and steadily occurring. Uniqlo's rather recent campaign was successful in attracting a new group of buyers, mostly kids in high school and lower. Many may argue that this stretch to a less mature and more easily swayed audience is harmful and unnecessary, but this complete switch allows for children and teenagers to be immersed in their society and culture. The current strategy used for advertising for the winter 2019 season is inventive and shows a beneficial change in the typically unchanged market.
The 2019 autumn and winter season is also extremely different in terms of fashion wear to that of others years and seasons. Society as a whole is moving away from all-over brand wear and into an emphasis on the shape and cut of outfits. In detail, current trends arising are stressing attention on the idea of layering, where many different layers of clothing are pieced on top of each other to create a thicker and more interesting profile for a person's body. For example, first putting on a t-shirt, then a sweater, and on top of that wearing a cardigan or open-chested jacket would be an example of layering. The brand that truly popularized this style is Balenciaga, a luxury Spanish designer, and their winter collection includes many iterations of this process. Another current trend that is on the come up for the future fashion scene is seen through footwear. Presently, the whole of 2018 has seen growth for the "dad shoe" trend, where sneakers are purposely oversized, ugly, and bulky to create a fresh, reviving look for shoes on feet. Both men and women, young and old, have adopted this trend and made it a part of their everyday lives. With the new year approaching, it appears this trend is here to stay and it will in fact progress even further through the help of brands like Adidas and Puma, both extremely popular footwear brands known by most people. The two brands intend to release more "dad shoe" inspired shoes, with Adidas the Yung 96 and Falcon sneakers, and with Puma the Cell Venom and Cell Enduro sneakers. Both shoes are expected to be extremely popular with current crowds and pay homage to their footwear classics from the past. Another huge fashion trend that will take place in winter 2019 will be the transition to workwear-inspired outfits. This course for fashion has been heavily expected and anticipated for the colder months of the year and has already begun to blossom in the whole of fashion culture. This workwear style is truly practical, as the materials and function of this subtopic can endure true wear and tear. Calvin Klein, Burberry, and Prada are all appearing to hop onto this trend and make it their own through unique cuts and colors. The style portrays blue collar wear through extreme use of orange neon and 3M reflective stripes. Overall, the direction that the fashion community is moving towards is vintage and retro type clothing with a stress on layering and figure altogether.
In summary, the current wave that the fashion train is riding out is moving towards a sense of accessibility and affordability for most. Mainstream media has made it very simple for previously non-interested consumers to enter the culture of the fashion world. Thrift shopping and spontaneous brands who skip on making a profit have also entered the culture and made looking present a quick and easy job. Winter 2019 is a season of change and progression that represents the wants of its beholders and customers as a whole.
About the Writer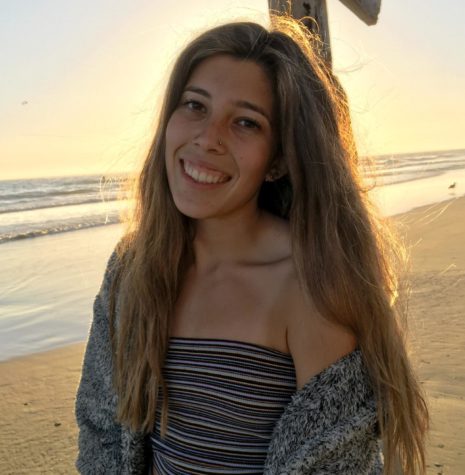 Kylie Cortez, Staff Writer
Kylie Cortez (12) is a student at Santiago High School that intends to create captivating stories in her first year here at the Shark Attack. Her hobbies...