GoodFellas Cafe – Restaurant Review
Hang on for a minute...we're trying to find some more stories you might like.
1090 Pomona Rd, Corona, CA 92882
GoodFellas Cafe is just the place you need to wind down with friends or family. Upon walking into the cafe, the music provides a late 50's feeling. The walls are covered with framed pictures in mostly black and white. I had never heard about this restaurant before but had seen signs for it on multiple drives around Corona.
We were seated almost immediately, due to there being nearly nobody there except a few families in the table booths. The servers' uniforms were basic, being plain black. The servers were able to speak a different language to the couple in the booth near us.  The restaurant opens at 6 a.m. and closes at 10 p.m. every single day of the week and serves lunch and dinner all day, every day, but only serves breakfast in the morning. 
The waitress was very helpful when we asked questions on what to order off the menu. She was also able to work with any accommodations we wanted on our meals. The menu has many different items and everyone in my rather large group was able to find an item on the menu they wanted to try. My choice was a rather weird request but nonetheless, they took it. I ordered the Fettuccine Alfredo without any added meat and instead of Fettuccine pasta, I asked for spaghetti. The pricing was high for a cafe but not too high to be unreasonable; the pricing is comparable to a chain restaurant.
The food showed up within the next 25 minutes of ordering it.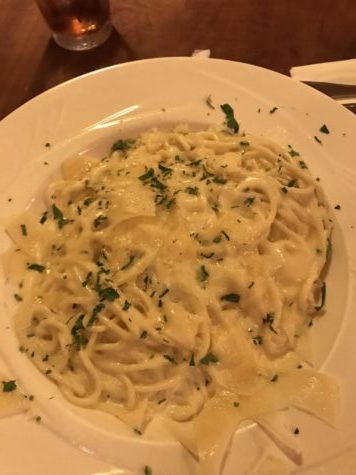 My food came out steaming and I had to wait a couple of minutes for it to cool down so I wouldn't burn my tongue. The food was delicious and very filling. The no meat option was a good choice since many of the people in my group were not fans of meat. The chicken was very under-seasoned as a lot of the food was, and I had to add salt to my pasta to enhance the flavors.
Once we received our food, the waitress rarely came to check on us or refill our drinks. It was good to be left alone to have a conversation with the people you came with, but I would have liked to be checked on every now and then at least to refill the drinks. Also, a couple near us were on their phones playing loud music that ruined the entire atmosphere, and not once were they asked to lower the volume of their video.
I would only recommend this cafe if it was a last resort. While the food was decent and it had a nice atmosphere, I don't think it's worth the price that its put at. The waitress was helpful when it was time to order and after that, she disappeared for almost the rest of the night. Not only was the service mediocre, but the chicken was cooked so badly on my aunt's chicken sandwich that when she got home she immediately cooked and seasoned it herself so she wouldn't waste the food. The atmosphere can make or break an experience and the atmosphere was almost perfect until the loud music was played and none of the servers asked them to silence or quiet down their phones. I would have to only give GoodFellas 3/5 stars.

About the Writer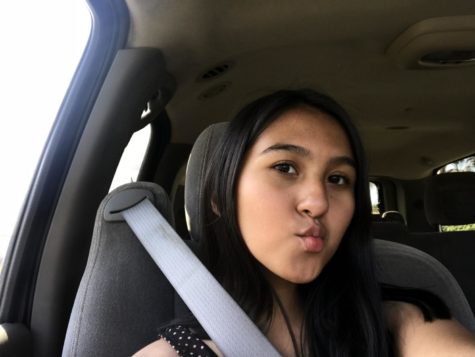 Valerie Morales, Staff Writer
Valerie Morales (9) enjoys writing reviews on movies or books. When she is not working on an article for the Shark Attack she can be found either reading...