Best Picture Award Controversy
Hang on for a minute...we're trying to find some more stories you might like.
In November 2018, a new movie named Green Book was released. The movie is about an Italian man losing his job and becoming a driver for a professional pianist who happens to be a black man. The pianist is preparing to go on a tour and needs a driver for 8 weeks right around Christmas time. Set in the 1960s, where racism is still very much alive, the two encounter many difficulties, from racists in the south or their own fights between the two men. Despite their contrasting backgrounds and personalities, the two slowly become friends and create a special relationship during the tour. The friends make sacrifices for each other and teach each other important life lessons along the way. In the end, spoiler alert, the Italian driver's view on racism has been changed dramatically, and he invites his family to do the same by welcoming the pianist to their family Christmas dinner.
This past weekend at the Oscars, Green Book received the award for best picture. The other nominations included Bohemian Rhapsody, The Favourite, Black Panther, BlacKkKlansman, Vice, A Star Is Born, and Roma. Many of these nominated movies send messages and face problems such as racism, overcoming adversity, and simply being different. This award caused a lot of controversy and disagreement within the public for a few reasons. Everyone can agree that it is an amazing, feel-good movie, however, it sends a different message about racism then what our country needs to hear.
The main argument against Green Book winning is the comparison of it to the other nominations. Basically, Green Bookends with one man solving his personal racism with friendship, keyword: personal. As opposed to another nomination that leaves you with a want to end racism forever. Personally, I am among those who argue that BlacKkKlansman should've been the winner. Simply because of the message, nothing against the movie itself. Not even that the message was terrible, but it didn't leave you wanting to change anything, which is the problem. The audience finished Green Book feeling good about where racism was at. Racism is obviously something the majority of America would like to change. As a result of this, the movies made about these controversial topics should leave us wanting to change, or with a strong feeling to make a difference. What makes most Oscar watchers upset is how BlacKkKlansman not only was an amazing movie, but the message was even better. So, if one of the main reasons Green Book won was because of its theme, why wouldn't the movie with an overall superior theme win? That's the main question the media is wondering.
BlacKkKlansman, or the movie most people would have preferred to win, was set in the 1970s. It features a man of color who is the first black police officer in the Colorado Springs Police Department. The movie covers many of the challenges he faces, including him posing as a white man. This movie ends with footage from a 2017 rally in Charlottesville, Virginia and President Trump's words remarking it. The end left you feeling something other than warm and happy.
All of the nomination and award winners at the Oscars were amazing, and I loved Green Book. However, I wish that the movie with more influence and a bigger impact would've won so we could celebrate that and make it well known.

About the Writer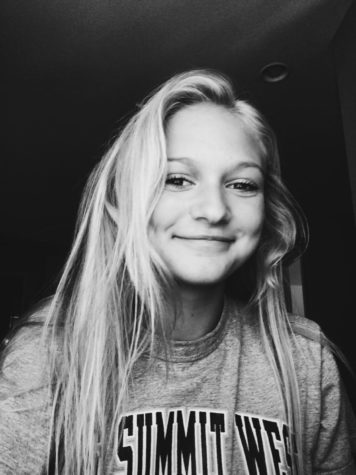 Avery Skinner, Staff Writer
Avery Skinner (9) is a freshman in her first year of journalism who enjoys keeping up with current events, new trends, and anything pop culture. Besides...