Valentine's Day: The Dreary 14th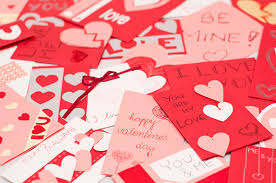 The dreaded 14th of February wasn't always so dreary for the lonely romantics across the nation. Many students cherish their bittersweet memories of smearing glue and excessive amounts of pink and red glitter onto their first-grade Valentine's mailboxes. Fast-forward to high school, and it just seems like an excuse for a capitalist twist to love.
Just as Christmas aisles become bare the night of Christmas Eve, husbands and wives search desperately for expensive gifts to impress their spouse a mere two months later. In 2020, according to recent trends, nearly $27.4 billion will be spent this Valentine's Day, with an average of $196.31 per celebrator. That's a whole lot of cash.
So why exactly are we dropping so much cash, if half of us don't even know the origin story of this so-called holiday?
Even the beginnings are confused. Three Catholic popes–all named St. Valentine–could have been responsible for the legend of Valentine's Day. One of the most famous legends describes St. Valentine as a savior who secretly married couples against ruler jurisdiction. The passing down of folklore and myth may have led to this theory; the Catholic Church created the holiday to commemorate the anniversary of  St. Valentine's funeral in A.D. 270.
Another theory supports that the Catholic Church instead created it to mask the pagan festival, which coincidentally took place mid-February. The festival of Lupercalia promoted the fertility of women. Roman communities sacrificed a goat for fertility, and a dog for purification. They would take strips of goat hide dipped in sacrificial blood, and gently slap women and crops. This practice supposedly yielded fertility in the coming year.
In either occasion, legend or festival, it was replaced by Pope Gelasius I's St. Valentine's Day.
Today, a typical Valentine's gift consists of piles of candies, cards, and roses–all store bought, dull, and lacking personality. What happened to simple gestures or acts of kindness?
Couples cycle though holidays like Christmas, anniversaries, and Valentine's Day to show their love in a material manner. Unfortunately, any gift given on the 14th will mean less than another given spontaneously. Couples feel obligated to buy into the holiday, which then becomes a double-evil because it justifies less affection on a day to day basis.
A holiday built on tradition and festival should continue that way, and, granted, in some ways it has. For example, English women on the eve of Valentine's Day place five bay leaves on their pillows to dream of their future husband. Little traditions help preserve the whimsical element of St. Valentine's Day while also expressing an individual's culture.
In the near future, hopefully the dreaded 14th will again return to its original purpose–a celebration of your loved ones. With just a little revision and shift, this Valentine's Day could be truly special for whomever is your special someone, without purely relying on gifts. Maybe go out and have a picnic, or bake muffins and cookies–create your own traditions and don't buy into overpriced heart-shaped chocolate. Don't worry, there are 364 other days out of the year for store-bought candy. Good luck to everyone this Valentine's Day!
About the Writer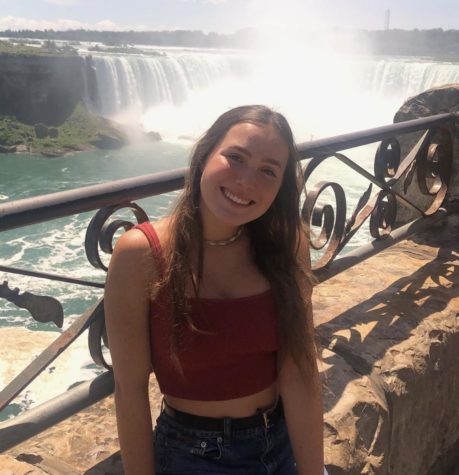 Ava Kavanagh, A&E editor
Ava Kavanagh (12), a current senior at Santiago High School, is the 2020-2021 Arts & Entertainment editor. She has always strived to play an active...