SAT/ACT Updates: Covid-19 effects on College Application
As Santiago students brace the 2020-21 school year safely at home, there is one question that continuously runs amuck in the average senior mind. What about College?
A recurring theme throughout 2020, our beloved and famous apocalypse of a year, is the constant change of plans to which we have all grown accustomed to.
This includes the cancelation of almost all of our lives for the last 6 months and on a lighter note, the SAT/ACT.
For the chronic procrastinators like myself, this became a bit of a hiccup in plans to supplement grades for the upcoming college application process. But as a plus, we procrastinators are not required to apply with SAT/ACT scores in the California school system, Ivy leagues, and top liberal arts schools.
Unfortunately for those who wanted to apply out of state, it gets a little tricky. For reference, I'm attaching a recent article from PrepScholar which features the most recent listing of universities waiving the SAT/ACT for the 2020 college application season. I will also include an additional reference to the Santiago AVID website for any and all questions regarding college. I highly encourage all seniors to check those out.
So what if your dream college isn't on this list?
Fortunately, there is still SAT availability on the following dates: August 29, September 26, October 3, November 7, and December 5. CollegeBoard has announced safety regulations which include wearing a mask, sitting in desks six feet apart, and passing a safety screening test.
There is also ACT availability on September 12th, 13th, and the 19th, and October 10th, 17th, 24th, and 25th under similar safety regulations.
This sounds great, but complications may arise if there is no availability nearby due to the public demand, and no one wants to travel 6+ hours to take a test for another 6 hours.
In this case, create the best plan based on your situation. Reach out to counselors for advice and research your options. Colleges understand the difficult time the world is currently facing and don't intend to cause more stress (but we all know colleges still do). And use the additional comments section on applications, explain to colleges why you were at a disadvantage!
I wish the Santiago Sharks the best of luck this college season and don't worry too much about everything–we're all a mess!
About the Writer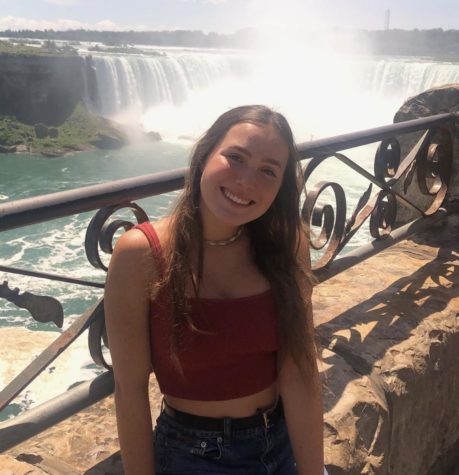 Ava Kavanagh, A&E editor
Ava Kavanagh (12), a current senior at Santiago High School, is the 2020-2021 Arts & Entertainment editor. She has always strived to play an active...