How has the Lack of Pre-season and Shorter Training Camps Led to Injuries on the NFL Gridiron?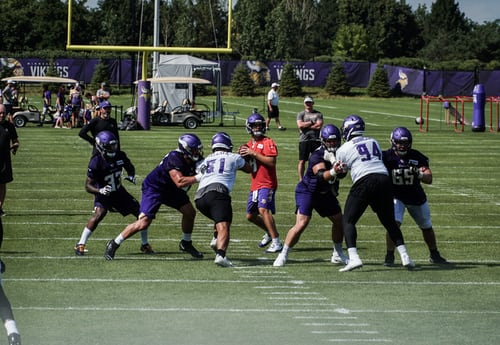 Due to COVID-19 emerging in early 2020, the NFL was forced to delay the start of training camps and cancel all pre-season games. The pre-season consists of four weeks of exhibition games that are designed to get players back into "football shape." Since pre-season was canceled, NFL players were not ready to take the big hits that come with playing football, and players lost time to get the proper conditioning from the team trainers, which led to gut-wrenching and heart-stopping injuries. Some of the biggest NFL stars were injured in week one and two, including Giants RB Saquon Barkley, who tore his ACL and requires season-ending surgery, 49ers DE Nick Bosa, who also tore his ACL, Panthers RB Christian McCaffrey, who sprained his ankle and is out for at least three weeks, Packers WR Davante Adams, who injured his hamstring and will not practice with the team; players which have all made the NFL's infamous Pro-Bowl rosters. Many other players have gone down in the first two weeks of the season.
The worst kind of injuries are, no doubt, the no-contact ones because they point towards poor conditioning in the off-season and they usually result in the most painful and most difficult injuries to recover from. For players, no-contact injuries are the most frustrating and according to Falcons WR Julio Jones, who also went down with an injury, stated, "they could be prevented by a few extra days of training camp, pre-season and, proper off-season routines." The non-contact injuries are also especially frustrating this season because NFL players already put themselves at risk when deciding to play in the midst of COVID-19 and then they end up with an injury that was not a "football injury." If there were a pre-season and longer training camps, players would be in proper "football shape" and many of the injuries that have already occurred this season could have been prevented.
An injury to a star player could cause major setbacks for NFL teams in the short-term and long-term. In terms of short-term effects, The New Orleans Saints lost their record-setting WR, Michael Thomas, in week one against the Tampa Bay Buccaneers, and he remained out for their week two loss to the Las Vegas Raiders. Saints future hall-of-fame quarterback, Drew Brees, recognized the impact of missing his WR when he stated, "Losing a guy like that hurts a lot because he brings so many things to this team, even when he's not having a great game." Michael Thomas is regarded as one of the best WRs in the NFL, if not the best, by many sports analysts and football gurus, and the Saints could have come out of week two with a win against Las Vegas if Thomas had played. Michael Thomas is ruled as questionable to play in week three against the Packers, and ESPN sports analyst Freddie Coleman stated, "If they [the New Orleans Saints] have any chance of beating Green Bay, they need Michael Thomas on that field." The Saints were regarded as a Superbowl favorite entering the season, but their chances may rest on how healthy Michael Thomas is for the rest of the season. In terms of long-term effects, Saquon Barkley tore his ACL in week two, and anyone that has torn an ACL, MCL, or Achilles tendon knows that it is one of the hardest injuries to recover from and play at the same level as before the injury because of how the injury nags at its victim for years and the amount of time without playing any football or having any physical activity is heavily affected. Hopefully, Barkley does not end his career in the same fashion as the Denver Broncos RB Terrell Davis. Davis only played seven NFL seasons, including three pro-bowl selections, three first-team all-pro selections, an NFL MVP, and a Superbowl MVP. A year after his 2,000 yards rushing and MVP season, and on pace to be one of the NFL's all-time leading rushers, Terrell Davis tore both his ACL and MCL in 1998, and the effects carried over for the next two years of his career and he decided to retire in 2001. Barkley hopes to have a quick recovery and come back at full strength, and everyone in the NFL is rooting for him.
The San Francisco 49ers, who came entered the season with a return to the Superbowl on their mind, were the hardest hit teams through the first two weeks of the season. It was more likely for the 49ers to suffer injuries since they had to delay their, already short, training camp because of the smoke that polluted the air throughout California earlier in 2020, but no one was expecting them to be hit as hard as they were. The 49ers lost many stars including, TE George Kittle (Knee injury) DE/DT Dee Ford (hamstring injury), CB Richard Sherman (ruptured Achilles tendon), DE Nick Bosa (torn ACL), DE Soloman Thomas (torn ACL), QB Jimmy Garoppolo (Ankle injury), RB Raheem Mostert (knee injury), WR Deebo Samuel (fracture in his left foot), CB Jason Verret (Hamstring), all of which are starters, and there are more 49ers that have fallen to injury. The 49ers have experienced an onslaught of injuries before, most recently in 2018, but never like this before. For a team with such high hopes, injuries are their worst nightmare, and it just became real.
Week three was much less concerning to NFL leaders because the injuries came but not at the same rate as weeks one and two. The injuries in week three were due to contact much more than weeks one and two. In a Sunday afternoon game between the Dallas Cowboys and the Seattle Seahawks, Cowboys DT Trysten Hill tackled Seahawks RB Chris Carson but when they both hit the turf, Hill rolled and did not let go of Carson's leg. This is known as a gator-roll tackle, and it is considered a dirty play and a big no-no among anyone involved with the sport of football. Seahawks head coach Pete Carroll was angered by the situation and he told the media on Monday, September 28, "I was really pissed about that…" The reason Coach Carroll was, "pissed," is because the tackle was clearly unnecessary and excessive. The incident will cause Carson to miss one to two weeks with a grade one knee sprain. The injury was not severe, but it could have caused major damage according to Seahawks LB K.J. Wright, who was enraged by the incident and tweeted, "Doing dirty dumb malicious ****  like this can end someone's season!" Wright also claimed that the NFL did not do enough when he added to his tweet, "This is clearly intentional and getting fined isn't enough… I have zero tolerance for this." Cowboys head coach, Mike McCarthy claimed that there was, "zero intent," behind Hill's actions but McCarthy has the responsibility to protect his players, and that is what he did. The action may or may not have been intentional, but either way, Hill must deal with the consequences, possibly a suspension.
The scariest part of all the injuries is that teams have only completed three out of sixteen games, which means that the already alarming number of injuries can only increase. In order to slow down the number of injuries, the coaches need to take a bit of time out of practice and use it for the trainers to inspect the players and initiate extra conditioning to make up for what was missed in the off-season because of state and county restrictions due to COVID-19. The NFL as a whole must begin this together if they want to have a season that brings in the desired amount of revenue because if star players go out, especially on the not-so-good teams, the television ratings won't be as high as usual, and the NFL needs that in a season where they are already losing money because of the absence of fans in the stands… but let's be honest, football is a very physical sport, and no matter how much pre-season, training camps, or conditioning there is, injuries will always be there.
The lack of pre-season and a proper off-season routine has led to many injuries around the league, but it was not the NFL's fault. COVID-19 came unexpectedly and no one had a plan. The leaders of the NFL are doing the best they can and they must be appreciated for that, but they need to continue to adapt if they want the 2020-2021 NFL season to be successful.
About the Writer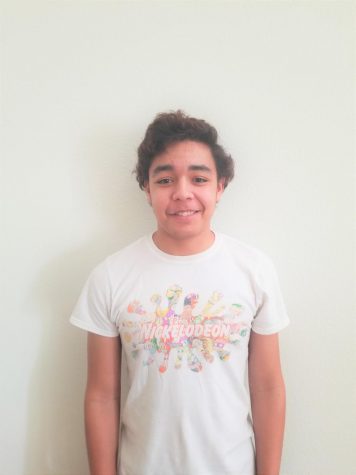 Alexander Kirkwood, Staff Writer
Alexander Kirkwood (11),a current junior at Santiago High School, would like to go to college at North Carolina or Clemson and earn a degree in journalism...