A Reflection on a Senior Year in 2020
I forgot today was my last day of school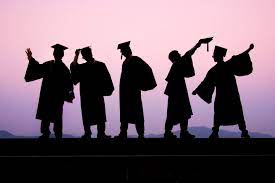 This year, despite its limitations, can easily be labeled the most interesting year of my life. On March 13th, 2020 we were told that school would be shutting down for two weeks in order to manage a virally spreading disease that would soon be labeled a global pandemic. Everything was shut down and for a while I was scared. But honestly, that fear didn't last long and I didn't have any serious reservations about entering my senior year online. It meant more time to spend with my friends and boyfriend and less time spent stressing over schoolwork.
As we progressed through the year though, my sense of a "high school experience" started to fade away. The school portion of my day was easily the least important part of my life. I would log off early to go to work and the friends I would usually talk to at lunch or in the halls were replaced by my work friends. I haven't attended a full year of regular school since sophomore year, and coming up on graduation, I feel as though I have already left. I don't feel connected to school the way I used to when it consumed my whole life. I used to be here from seven in the morning until three in the afternoon, and then I would go home and spend hours on homework. Even with in-person school now my day is done by ten in the morning and it feels more like a chore that I have to get over with than a place of learning where I can see my friends and really understand the content. In many ways, my senior year of high school was over before it began.
I think that's probably why the anticipation of my last day is not really kicking in. It just doesn't feel authentic. The ceremonies and awards feel late and out of place. The school year itself feels like a hazy background in an otherwise interesting year. And while my life may have shifted, I think that because of that I got to experience a whole new idea of what life is, one that I feel prepared me for the real world more than the structured six-block periods ever could. I got a job and I started working fairly regularly, since all my school work was independent I was able to structure it around my job. This taught me critical time management skills and taught me how to complete tasks and assignments efficiently. I started working on myself as a person and tried to be less disorganized and stressed by actually accomplishing things on time instead of procrastinating. So while I do have a sense that I am an imposter at my own graduation, I also can take the time to appreciate that I do not feel like an imposter in the real world. COVID has inspired me to become my own person and be more responsible and I think, in that sense at least, I am grateful that COVID ruined my senior year.
About the Writer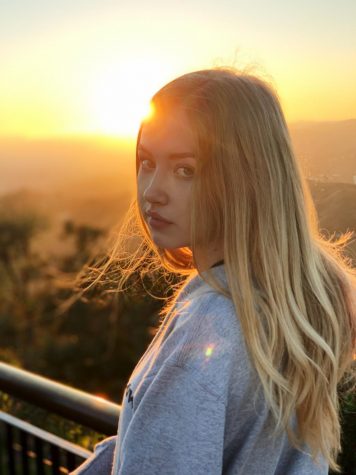 Breana Knighten, Editor and Chief
Breana Knighten (12), the 2020-2021 Editor and Chief for the shark attack newspaper and edited the Arts and Entertainment section last year. She plans...