Seniors Are Not Ready For College
The deadline for college applications is approaching, and most high school seniors have no idea where to begin. If someone wants to commit to a school to play their sport or if they desire early acceptance, college applications vary for everyone, but most students don't know where to begin.
Why aren't students well-prepared for college admissions?
There are a variety of reasons for this: they are the first in their family to attend college, they don't know anyone who has gone through the process, they don't understand the foundations of applications, and so on. Most seniors don't use Santiago's College and Career section or aren't involved in college-related clubs or groups. As a student-athlete who wishes to commit to a school, I'm confused by the procedure because it differs from the standard application process. Everyone's situation is unique, which makes these applications extremely challenging. Additionally, the students have not been sufficiently prepared to write college applications by the school. Instead of office hours, the school should hold senior seminars to assist them with their applications, which could increase the number of students who attend college. Santiago High student Alyx Molina (12) states that she feels " incredibly unprepared and unqualified… it so much to handle and college applications came so quickly because we haven't been physically at school all four years", and many students agree and share the same feelings.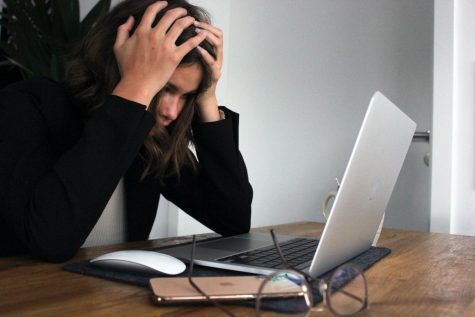 "I feel like I am unprepared, unmotivated, and incredibly sad as I realize college is approaching.  It was so glamorized for me that the fact that it is creepily approaching scares me" Santiago student Idinmachukwu Ifeanyichukwu (12) vocalizes.
How COVID-19 Disrupted College Admissions 
Students and faculty were confronted with making the abrupt transition from in-person to entirely virtual learning as a result of COVID-19. Everyone knows that throughout the year and a half of online education, many students did not pay attention, and as a result; they are not and will not be prepared for the classes that schools provide. Many students, not just seniors, believe they have been deprived of a year of high school because of this and won't get them back. With how far behind this year's seniors are academically, mentally, and emotionally, it's almost as if they're still juniors. Because of the continuous cancellation of the tests, the seniors never had another chance to take the SAT/ACT, although some colleges still demand it; they didn't for last year's Seniors, but it is slowly returning this year. This only allows seniors to take the test a few times because the scores must be submitted by December at the latest, which is a tight deadline. The College Board should hold tests twice a month for seniors alone so that they can receive their results before their applications are due. The district and the College Board have not aided students in this regard, and it should not be required at all schools. These exams should be considered an add-on rather than a determining element.
Seniors, on the whole, are underprepared for college, and schools aren't assisting them in getting back on track to success.
About the Writer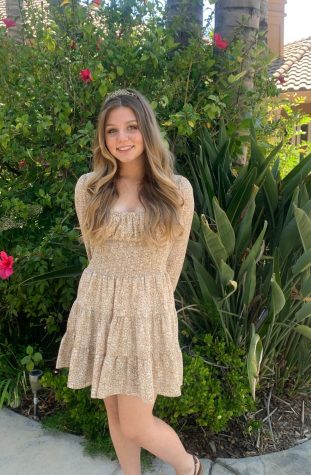 Savannah Sannes, Editor in Chief
Savannah Sannes (12), a senior at Santiago High School and Editor-in-Chief, plans to create her own restaurant after graduating from business and culinary...