Music Recommendations For Specific Moments in Life
Specific scenarios and a song or two I think would be perfect :)
For When You're Laying in Bed Questioning Your Existence (pain)
A sweet sappy song with a gentle beat and piano accompaniment, keshi's soft voice slowly takes you through a catchy melody. If you need anything else to sell you on this song, I have played it so often that it now lives in my mom's head- she is also now obsessed with it. 
Favorite Line- "And I'm stumbling back to bed all by myself, don't need nobody else"
I've Been Thinking Too Hard- Yellow Days
This one is quite the angsty song, touching on the pains of trying to see the positive sides of life rather than the struggles. To look beyond your own overthinking and changing your perspective on life. Yellow Day's raspy voice captures the painful energy of the song, and makes it easily relatable for someone while adding a retro counterpart that gives you quite the advice.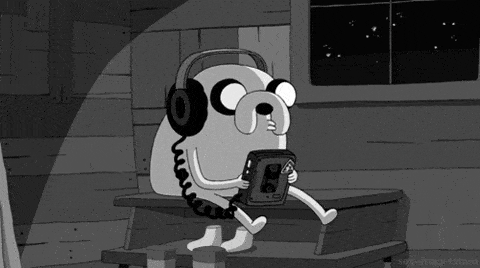 Favorite Line- "I've got intuition on my side, just to ease that paranoid mind"
The End of the World- Skeeter Davis
It's an old song from 1962, and does not hold back on the charm of 60's music. A layer of voices aches for the one who got away, for the one that said 'goodbye' before you were ready. A simple piano melody accompanied by a myriad of strings, Skeeter Davis was having her 'single tear falling down while looking mournfully out the car window' music video moment. 
Favorite Line- "Why does my heart go on beating, why do these eyes of mine cry" (the last couple lines of the song)
For When You're Thinking About ~That~ Person <3
Opening strong with a hook of an intro and the twanging of some stringed instrument, 'Kingston' brings you along the giddy feeling of falling for someone. That mellow yet heart-racing feeling of falling for the little things is so perfectly captured in this folksy yet romantic tune, and her dreamy gentle voice. 
Favorite Line- "He said, "'baby"', that's what he called me, I love you. And every single word you say makes me feel some type of way"
Bruno Major has been one of my favorite artists for quite some time now, and I'm so happy his song 'Nothing' (memorable line "Have I told you lately, I'm grateful you're mine") has blown up on Tiktok for cheesy couple content. 'Second Time' carries his mellow romantic vibe, but in a diverse way. 'Second Time' gives us an insight into the behind-the-scenes of someone falling in love, and the adoration one feels when reminiscing about simple yet cherished moments. 
Favorite Line- "God I wished you were mine, as your skin lit up in the sunrise"
When I Fall In Love- The Skyliners
An old song from the '60s, this song brings the iconic mid-1900's voice and backup singers. It is a beautiful song, giving you that classic vintage feel, while pining over that special someone who you fall for. 
Favorite Line- "When I give my heart, it will be completely, or I'll never give my heart"
For When You Have Aux For a Mixed Group of Friends And You're Panicking 
Billionaire- Travie McCoy and Bruno Mars
The ultimate middle school throwback, but it was so good for a reason. The cheesy ukulele, outdated references, and the addictive tune have never failed to trigger some hardcore sing-a-longs in the car. It's terribly corny, but it brings back some great memories to share with some great people. 
Favorite Line- I obviously have the whole song memorized by heart, I can't choose which line is the cheesiest to be my favorite
Some Great Songs You Should Jam Out To (or at least give a listen)
Pool House- The Backseat Lovers
Opening up with an adorable live recording of a mess up Pool House draws you in with its lazy beachy instrumental, offset by the clear but angsty voice of the lead singer. Belting out the chorus, it is so easy to get sucked into the vibe of the song. The guitar and drums that progressively muddle up louder and louder as the song reaches its peak while the lead voice gets more passionate is everything I needed for it to become one of my favorite songs. 
Favorite Line- "Waiting around for something to change my mood, 'cause I know what's in these plastic cups isn't going to"
Since I've Been Loving You- Led Zeppelin 
The anger in his voice is so outwardly expressed, it almost feels like he is simply ranting and getting out his anger. The pain and passion that is strung over his words are easy to lose yourself in, even if you aren't a huge fan of rock. The guitar solo is like you're letting it all out, and I have yet to find a better song to blast in unsafe levels while walking through the passing period. 
Favorite Line- "Said I've been crying, oh, my tears they fell like rain"
Zeppelin songs are tricky to cover, but this band cover in my opinion did a fantastic job capturing the essence of the song while walking the line that matches the original. I encourage you to give it a listen! 🙂
Feel free to drop your favorite songs in the comments!
My apple music id is hannahkim0909, feel free to follow me and roast my playlists or steal them 🙂