Fans express how they feel about Rex Orange County now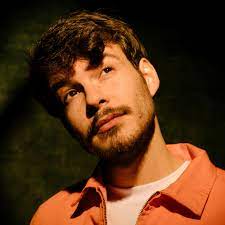 This article discusses allegations of sexual assault. If you need assistance, the National Sexual Assault, Domestic, and Family Violence Counselling Service can be reached at 1-800-799-7233.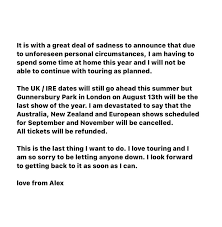 On October 10th, Alexander O'Connor, better known as Rex Orange County, was charged with six counts of sexual assault at Southwark Crown Court. The timeline told the court stated that O'Connor assaulted a woman over the age of 16 twice. First in West End London on June 1st, once in a taxi, then allegedly twice in his home in Notting Hill, London. He denied all claims and later was unconditionally bailed ahead of a three-day trial, set to be on January 3rd of next year. A representative told the Los Angeles Times, "Alex is shocked by the allegations which he denies and looks forward to clearing his name in court," He is unable to make any further comment because of the ongoing proceedings."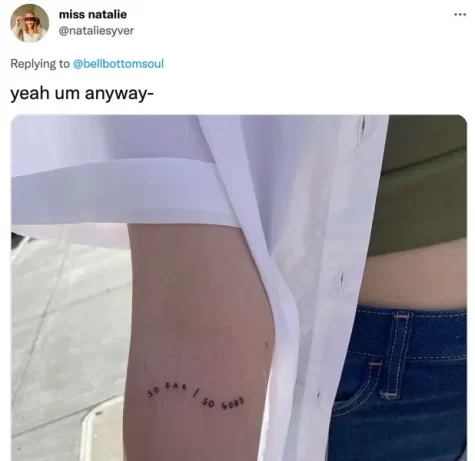 Fans around the world were heartbroken to learn the news. Rex orange county was a comfort artist to many teens and young adults. Most of his music included themes of love and heartbreak, that heavily related to his fanbase. One fan named Kayla Ellis took to Twitter to express her emotions on the allegations and her disappointment. She wrote, "I have a television/so far so good tattoo. the apricot princess vinyl is on my wall. rex orange county stickers are on my fridge. I'm heartbroken and so angry,". She got the tattoo earlier in the year for her birthday, and she describes the song as a piece of her soul. Ellis is showing everyone how she is detaching from the artist, even though she was a long-time, and dedicated fan. Kayla added, "My heart immediately broke for the alleged victim, I started crying almost instantly because I knew nothing was gonna be the same after hearing this".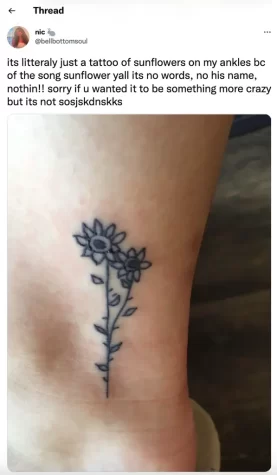 Another fan, Nicole Ramirez told Buzzfeed news how she felt about the artist now. "It also just really makes you take off the rose-colored glasses that I'm sure me, and many other fans, tend to put on for the people they enjoy," Ramirez said. Ramirez has a sunflower tattoo on her ankle, dedicated to Rex Orange County's song, Sunflower. She explained that the song felt like it was made for her. She added,  "Specifically the part 'sunflower still grows at night,' because to me it's like even in the dark, there's still potential to grow and change even if the sun isn't always shining, and it really stuck with me for that specific time in my life."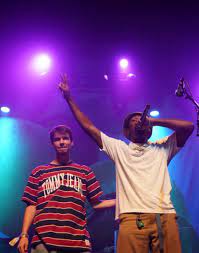 O'Connor rose to fame in 2017, when he was featured on Tyler, the Creator's grammy nominated album, Flower Boy. He went on to create his highly praised sophomore album, Apricot Princess. He gained an even larger fanbase with his 2019 album Pony afterward. On march this year, he released his latest album Who Cares?. According to the allegations, O'Connor's counts of sexual assault happened during his summer tour of Who Cares?.  Rex Orange County is scheduled to visit Australia to do a show in September for delayed events. However, in July he canceled most of the shows for the tour due to "unforeseen personal circumstances." On court accounts, one of the accusations said an assault took place on June 1st in London, but some fans were quick to point out he had a show in Santa Barbara the same day. Many fans, including myself, are detaching from the artist at the moment, despite how much his music has impacted our lives, until his trial next year. 
View Comments(1)
Your donation will support the student journalists of Santiago High School - CNUSD. Your contribution will allow us to cover our annual website hosting costs.
About the Contributor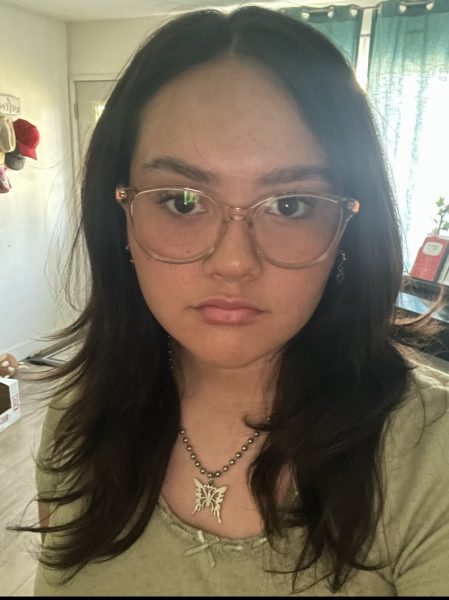 Breanne Soto, News Editor and Publicist
Breanne Soto (12), a current Senior at Santiago High School, plans to pursue journalism in college. Since very young, she has always had an interest in...