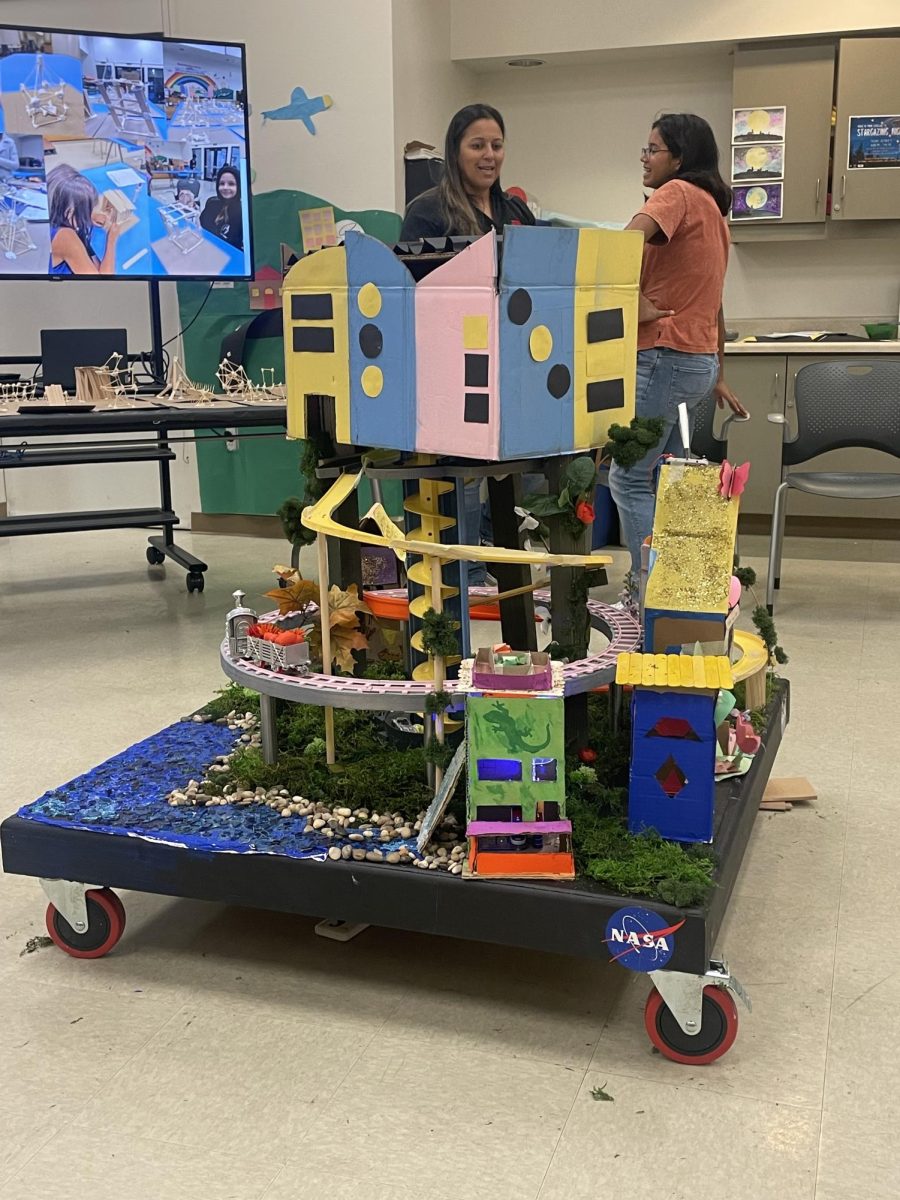 Over the past couple of months, an inspiring group of students from Santiago volunteered to create and teach in a community program funded by NASA to teach kids about STEAM (Science, Technology, Art, and Engineering) and how to use those skills.  On October 21st, those students threw a showcase at the Home Gardens Library to show off the work of the kids who participated in the program. Each student from the group had a session to teach the kids about a particular aspect of STEAM and then do a hands-on activity using the knowledge they learned in that session. Their art installation was called Micro Metropolis, inspired by artist Chris Burden's art installation, Metropolis II, at LACMA.
These are the faces behind Micro Metropolis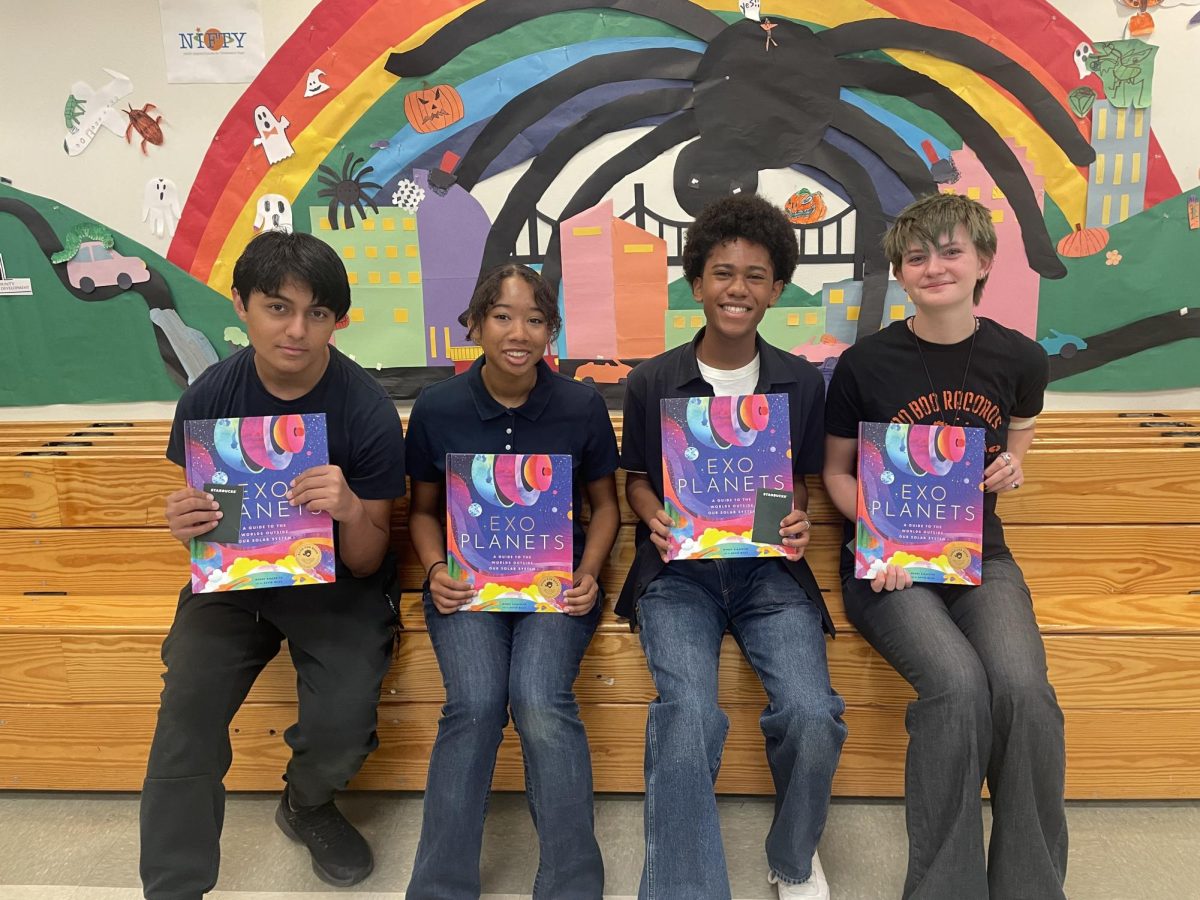 "Micro Metropolis Is a program we created at the Home Gardens library. We developed the program over the summer inspired by an art installation at LACMA called Metropolis 2 by Chris Burden. We wanted to do our interpretation of it and work with a community to build it and expand the reach of STEAM to communities around us," explained Eleanor Duncan.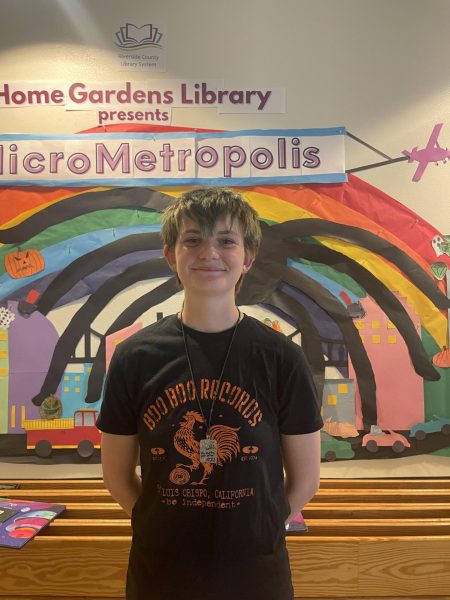 Eleanor Duncan was the leader and the creator of Micro Metropolis. She reached out to the Home Gardens Library to host the workshops and guided her peers into helping her create the installation while learning lessons.
I asked Eleanor, "Why did YOU personally want to create Micro Metropolis?". Eleanor said, "Because I want to give girls like me a chance to explore STEM, something that wasn't available to me when I was their age. I wanted to share my passion, teach skills I've learned, and enrich the community. I also really wanted to make a mini city."
The project was split into three different workshops. The Seniors took turns teaching the kids about the aspect of STEAM to ultimately create a Micro Metropolis.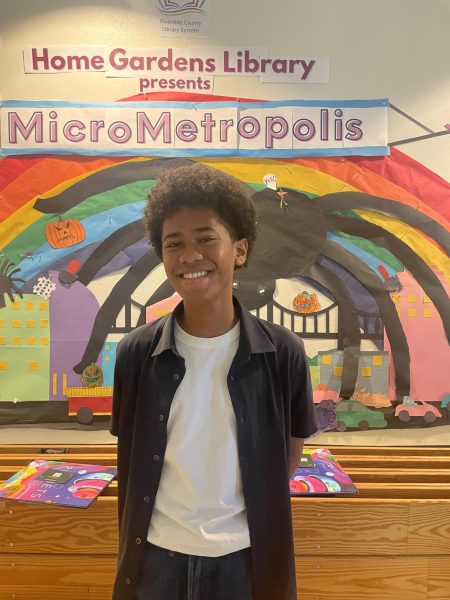 Julian Rayford and Isabella Waites led the architecture part of the Workshop.  I asked Julian to explain his interest in Micro Metropolis. This is what he said: "The first Workshop was about architecture,  it was led by me (Julian),  and Isabella. We focused on getting the kids to create fun architectural drawings and translating those drawings into 3-D models."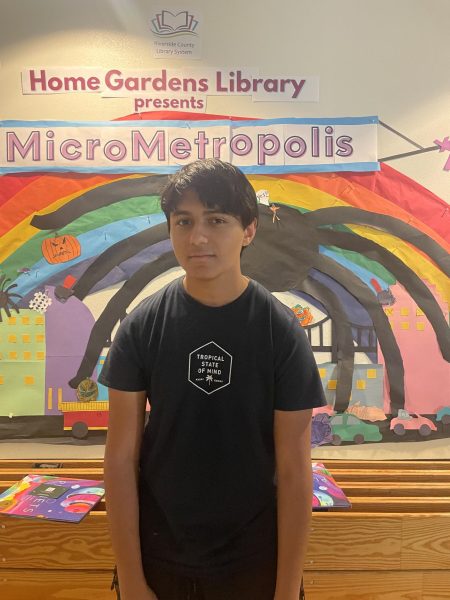 "My part was focusing on fractal geometry and we utilized shapes like triangles and squares and basic four-side polygons and quadrilateral stuff it essentially builds complex structures to mirror the real world through STEAM" Krish's lesson involved having the kids create shapes using marshmallows and toothpicks.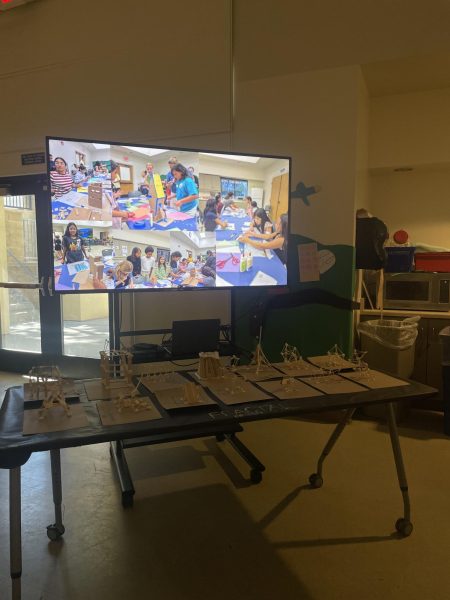 The kid's projects were displayed at the art instillation
Eleanor Duncan ran the last Workshop of Micro Metropolis.  "then I led the third Workshop through electricity. To learn about circuits and then to design their circuit in accordance with the buildings that they had done at the first Workshop. And had a ton of fun, Adding sound or lights or changing colors. " The work the kids made was later added to the installation.

WHAT HAS THIS LEADERSHIP EXPERIENCE TAUGHT YOU?
Isabella also taught the first Workshop with Julian Rayford.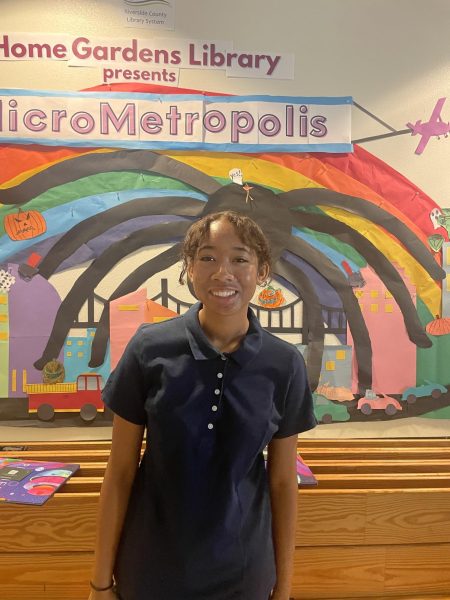 Isabella Waites counted, "I think it taught me just how to kind of trust yourself this whole time I was working on this or helping with this project, I was so scared of messing it up, so learning how to trust yourself and to think creatively. As far as saying "Oh this didn't work out in a way, what do I do next?", and How to solve those kinds of problems."
Krish added on by saying, "I thought that from this experience, you can do anything you want to do, but it has to involve fun because, most jobs in today's world, rely on how much fun, or how much passion it contains. So experiencing teaching these kids how to have fun and collaborate taught me that you need to have some fun with your occupation or whatever you want to do in life. "
Julian pointed out, "It also taught us how to be effective team leaders as a mentor to the students and realize that this program is in the end for them and getting them interested in the field of STEM, but it also showed us how we need to work together as a team to follow our deadlines and follow through with our project management skills to make this happen."
Eleanor wrapped up the conversation after adding her point of view: "I think I can say this as the project leader a little bit… I learned a lot about how to not only be a leader, but what that means in different areas, like how to lead your peers, how to lead as a mentor, and to younger students, and what that means in expectations. Having fun with it and having freedom to your work, and if something goes wrong, it's not the end of the world."
The turnout of the event was great, as it highlighted the kids' work, and the leadership skills these Seniors have, who were able to introduce STEAM to a new generation and apply their own skills which they are passionate about.